I'm often asked what translation of the Bible I use and recommend. While I have a bookshelf containing every major translation, and some not so major, here's my answer: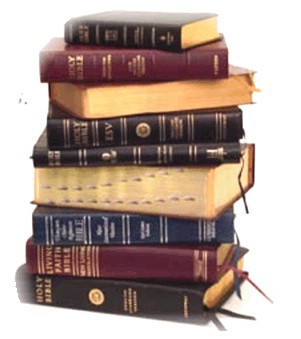 For accuracy, I prefer both the NASB and the NKJV. For some texts, the NASB reads better and is closer to the original. For others, the NKJV is better.
The NKJV is a more elegant read for me. So that's why I picked it for my Thompson Chain Reference Bible. Though when I speak publicly, I typically use the NASB.
For clarity, nothing can trump the NLT. For some texts, this version is simply masterful. Example: Ephesians 2:10 – "For we are God's masterpiece . . ."
You can't get much better than that.
For other texts, well, one should go with the NASB or the NKJV for a more accurate reading. But if I just want to read the Bible for enjoyment, I like the NLT.
For my analysis of chronological Bibles, see my previous post on the subject.
What Bible translation is your favorite and why?