Health and wellness is an issue that touches us all. For this reason, I recommend that every believing community, and if possible, every person and family own Prescription for Nutritional Healing, Fifth Edition: A Practical A-to-Z Reference to Drug-Free Remedies Using Vitamins, Minerals, Herbs & Food Supplements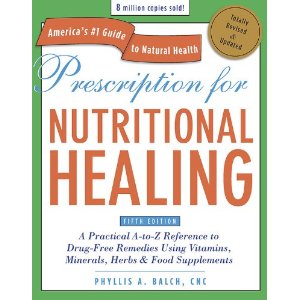 It's the best work that I know of on the subject of preventative alternative medicines as well as specific prescriptions for healing and wellness. Virtually every sickness, illness, and disease is covered with the best research available on how to prevent and treat it with natural remedies.
I've seen some infomercials touting similar books. But they are snake oil.
This one is the real deal. Don't be without it. It's a life-saver as far as I'm concerned.
If you're looking for a gift for friends and loved ones (or for yourself), this book is a great choice.