The Scriptures weren't written in a vacuum. The 66 books of the Bible were penned at very different times in very different cultures, long, long ago. Therefore, understanding the social and historical background to the biblical text is essential for understanding the Bible in the 21st century world of cell phones, Facebook, and iPods.
Two outstanding resources in helping you in this area are: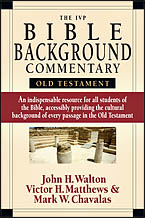 The IVP Bible Background Commentary: Old Testament
The IVP Bible Background Commentary: New Testament
Both volumes provide helpful insights into the historical background behind each text. They draw upon secondary and primary sources to shed light on the given passages they treat. They are both written in a non-technical fashion, so they're accessible to every reader. Craig Keener is the editor for the New Testament volume. 
IVP is a superb publisher for Bible research tools. They've put out the seminal Dictionary of the Bible series (the volumes I use the most are listed here), which I find highly valuable.
As far as Biblical tools go, you'll want to have these resources. Just click the links above to order the volumes at a great discount.