Those of you who know me well . . . or who read this blog regularly . . . know that I love movies. It's one of my favorite pastimes.
Seeing Christ in Films: Part I
Seeing Christ in Films: Part II
That said, this year marks a decade of one of my favorite films of all time:
The Cutting Edge.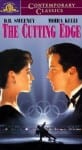 So I'd like to celebrate.
I've been quoting lines from this movie since 1992, when it first came out. It's always great fun to banter lines from the film with someone else who has seen it.
So watch it carefully, and let's quote together.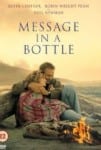 Another favorite of mine from the 90s is Message in a Bottle (though I hated the end).
Being someone who rents movies, I don't own very many.
But I own copies of these two films, and I've never grown tired of them.
If you are interested in ordering them for yourself, click the links below.