In 2009, the Present Testimony Ministry website was renovated and unveiled. The address of the site — PTMIN.org.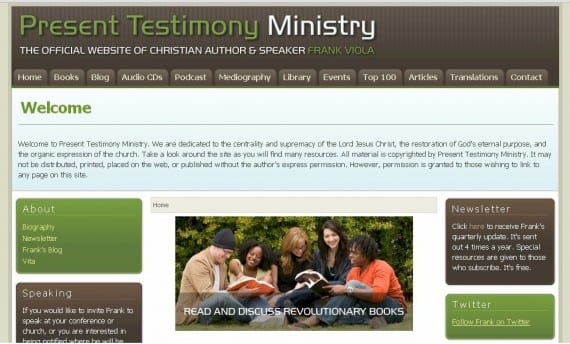 Last week, however, we put the puppy to sleep. That being translated means: we took the website down.
PTMIN.org automatically redirects to this blog now.
Why?
It became too difficult to manage two large websites – this blog and the PTM web page.
Daily traffic was being split between the two sites.
My blog is more important than the website due to the fresh content that is regularly posted here. So we prefer that new people visit the blog rather than the website.
As far as I can see (right now at least), there is no fall-out from making this move.
All the resources that were available on PTMIN.org have been moved to the blog and updated.
Here are some of the most viewed pages that have moved. You may want to bookmark them:
The Mediography (scores of free downloads)
The Podcast (over 50 free audios with more to come)
The Contact Page (how to contact me)
The Speaking Invitation Page (for conference hosts and pastors wanting me to speak)
The Events Notification (for those wishing to be notified about events near you)
The Quarterly Newsletter Update (for those wishing to receive my quarterly update)
My Library (all my books discounted and bundled into a package)
The Best Christian Books on Kindle
The 100 Best Academic Christian Books and Commentaries
My Books in Different Translations
My Books for Those Living in (or From) Europe
For those of you who are new to the blog, check out the About page which outlines the mission of this blog as well as the Rules for Commenting.
That's it.
I hope these resources bless you and deepen your relationship with the Lord.
If you have a blog or website, we would appreciate a link to http://frankviola.org
Thanks so much!