Many of you who are long-time subscribers of this blog are also subscribed to my podcast.
Those of you who are new probably aren't aware of it.
Plans are being laid for new episodes just around the corner.
Among them are the messages that I delivered at the 2009 Zoe Conference in Nashville, TN; never before-released messages I delivered on Colossians and Ephesians; new radio-broadcast interviews; new first chapters of upcoming books; and several "surprise" episodes that will be peppered liberally with humorous shtick.
You'll want to subscribe to the podcast so you don't miss any new episodes. By subscribing, you'll also receive the 53 episodes that have already been published. This includes past conferences messages, interviews, first chapters, and humorous sketches.
We plan to start posting new episodes in June. But we want to give you a heads-up now so you can subscribe early by the time the new episodes are published.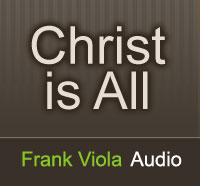 By the way, the name of the podcast is "Christ is ALL." The title comes from Colossians 3:11. As I've outlined in Rethinking the Gospel, Jesus of Nazareth is Lord over all things, not just our private individual (spiritual) lives.
And as Len Sweet and I fleshed out in our book, Jesus Manifesto, Christ is the embodiment of all spiritual things. He is the incarnation of all spiritual virtues, gifts, ministries, and truths. They're all enfleshed in Him.
Because the conference messages contained on the podcast have the sharp edge of Christ's supremacy, all-sufficiency, and all-inclusiveness, we named it after Colossians 3:11.
The podcast is on iTunes. Just click the iTunes link below and when you get to the page, click the blue "View in iTunes" button on the top left. You'll be taken directly to the podcast in iTunes where you can subscribe.
Update: I just learned that the podcast ranked #1 on iTunes in "Christian Podcasts" in Canada and #13 in the USA. Unbelieveable! Thanks to all of you who are subscribing.
Top Christian Podcasts (Canada)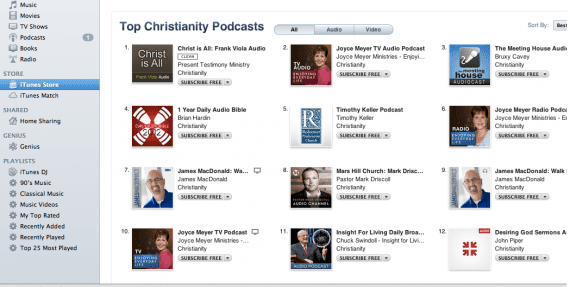 Top Christian Podcasts (USA)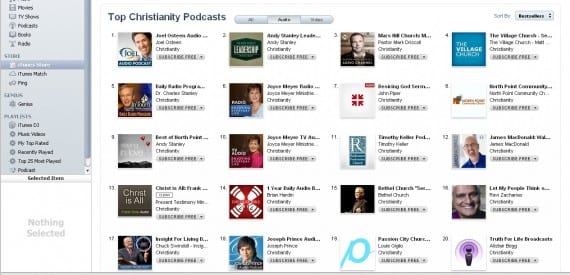 Subscribe today so you don't miss an episode