Eric Wilson is the author of the blockbuster novels, Fireproof, Facing the Giants, and Flywheel. All of which are motion pictures as well.
However, Wilson's most important and best works are lesser known.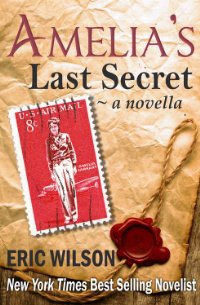 This is common among artists . . . their best and most important works are less known than some of their other works.
I know this all too well myself.
I had the chance to interview Eric Wilson recently.
Wilson is my favorite fiction writer. He's an exquisite and masterful story-teller. For that reason, I wish his work would get the kind of visibility that Francine Rivers and Ted Dekker do.
Read one of his recent novels, and I'm confident you'll agree.
That's one reason why I'm featuring this interview. I want all fiction readers to be aware of his work. Especially Christian readers.
So if you enjoy good fiction, let me encourage you to begin your "Eric Wilson Library" today. Just click the title links in the interview or at the bottom of the post to learn more about each title and order at a discount. 
Enjoy!
You have a bachelor's degree in theology, so why did you choose to write fiction instead of nonfiction?
Eric Wilson: Good question. Some Christians tell me that writing fiction is a waste of time, because it's not "true." The funny thing is that we're so willing to believe that carnal ideas can be passed down through fiction—pastors have given whole sermons to Harry Potter and Fifty Shades of Grey—but we fail to recognize God's ability to use that same imagination. Storytelling approaches the brain through the heart, and that's what makes it so powerful and effective.
Does this mean you see your novels as object lessons or agenda-driven sermons?

Eric Wilson: Not at all. There's nothing more annoying than a story with an agenda on its sleeve. That was one of the main complaints people had about the movie Avatar, for example. If I wanted to preach sermons, I would write nonfiction.
I do have a few ideas for that. But my novels are good stories, first and foremost. When I write them, I don't write toward a specific answer. Instead, I write to explore questions. I've dealt with fate vs. free will, with the success of ungodly men while the righteous suffer, with the effects of generational sin, and the ethics of murder in self-defense. None of these are black-and-white. I like dealing with ideas that are multifaceted and not easily put into a box.
Let's talk a little about your bestselling novel Fireproof, which you wrote based on the screenplay of the hit movie. That's an agenda-driven story isn't it?
Eric Wilson: It was, definitely. Not my usual type of story. In that case, though, I was passionate about the Kendrick brothers' ideas concerning marriage. I've been married 22 years, and my wife and I had to deal with the temptations of internet porn, with the "ease" of simply giving up and walking away from our commitment. I was willing to partner with the Kendricks in telling a vital story for the times in which we live.

What do you say to the person who says, "I don't have time to read a book?" (I hear this sometimes.) And what do you say to the person who says that if they are going to use their limited time to read a book, they will use it to read non-fiction because it's based on "facts"?
Eric Wilson: Well, let's be honest. Everyone who has time to watch TV or DVDs has time read. And, in fact, most of the TV shows and movies we watch are fiction, aren't they? I've learned more about Afghanistan, World War II, and crime-fighting through fiction than I have through nonfiction. In other words, we can learn even while being entertained. God made us as whole beings, spirit, body, and mind, and all three can have a part in our learning process.

I fully agree. Do you put a lot of research into your fictional stories?

Eric Wilson: My newest book, 2 Seconds Late, deals with human microchipping, which is already so close to being a reality. We are tracked through our phones, our laptops, our cars, and so on. I also wrote a novella about the disappearance of Amelia Earhart, titled Amelia's Last Secret. On average, I read 500-1000 pages of research for each book I write. In the age of the internet, there's no excuse for sloppy research in a book. The little details help add to the overall "reality" of the story.
You and I have talked about this before, but both of us have experienced the disappointment of having our best work not do as well (in terms of readers) as the works that we feel isn't as important or good. Tell us about your 3 best books and why you feel they are the most important of yours.
Eric Wilson: Choosing between my "babies" is always hard, and I've written in a number of genres, so that makes it even harder to settle on favorites. That said, I think A Shred of Truth and Amelia's Last Secret are my tightest, fastest paced stories.
I think my Jerusalem's Undead Trilogy is truly a groundbreaking and deeply important and theological response to the amoral, humanistic aspects of our current culture. It is dark, dealing with the reality of evil, but the trilogy plays out into a climactic finale where we see the true power of Jesus' blood.
If someone never read an Eric Wilson book before, what book of yours should they begin with?
Eric Wilson: What style do you like? Fiction readers choose their books like a person starting a new relationship. Each one is so unique and personal. In a nutshell, I'd say that the most accessible of my books to the average reader are probably The Best of Evil and One Step Away, both fast reads with likeable characters.
How do people find out more about your books?
Eric Wilson: You can visit my website: http://wilsonwriter.com. You can also read reviews and info on Amazon. I'm also on Facebook at: http://facebook.com/ericwilsonnovelist.
Order Eric Wilson's Books on Discount