I don't usually post on Sundays, but I thought today's news warranted it. Someone on Twitter drew my attention to the fact that Amazon is offering two of my best books (on Kindle) for only $1.99. I'm not sure how long this insane sale will last, but I suspect it won't be long.
Here are the Amazon links with book descriptions (to see how these books specifically benefit readers). Tomorrow's post will begin a response to a question I've been asked countless times. It's called Rethinking the Gifts of the Spirit. Stay tuned!
From Eternity to Here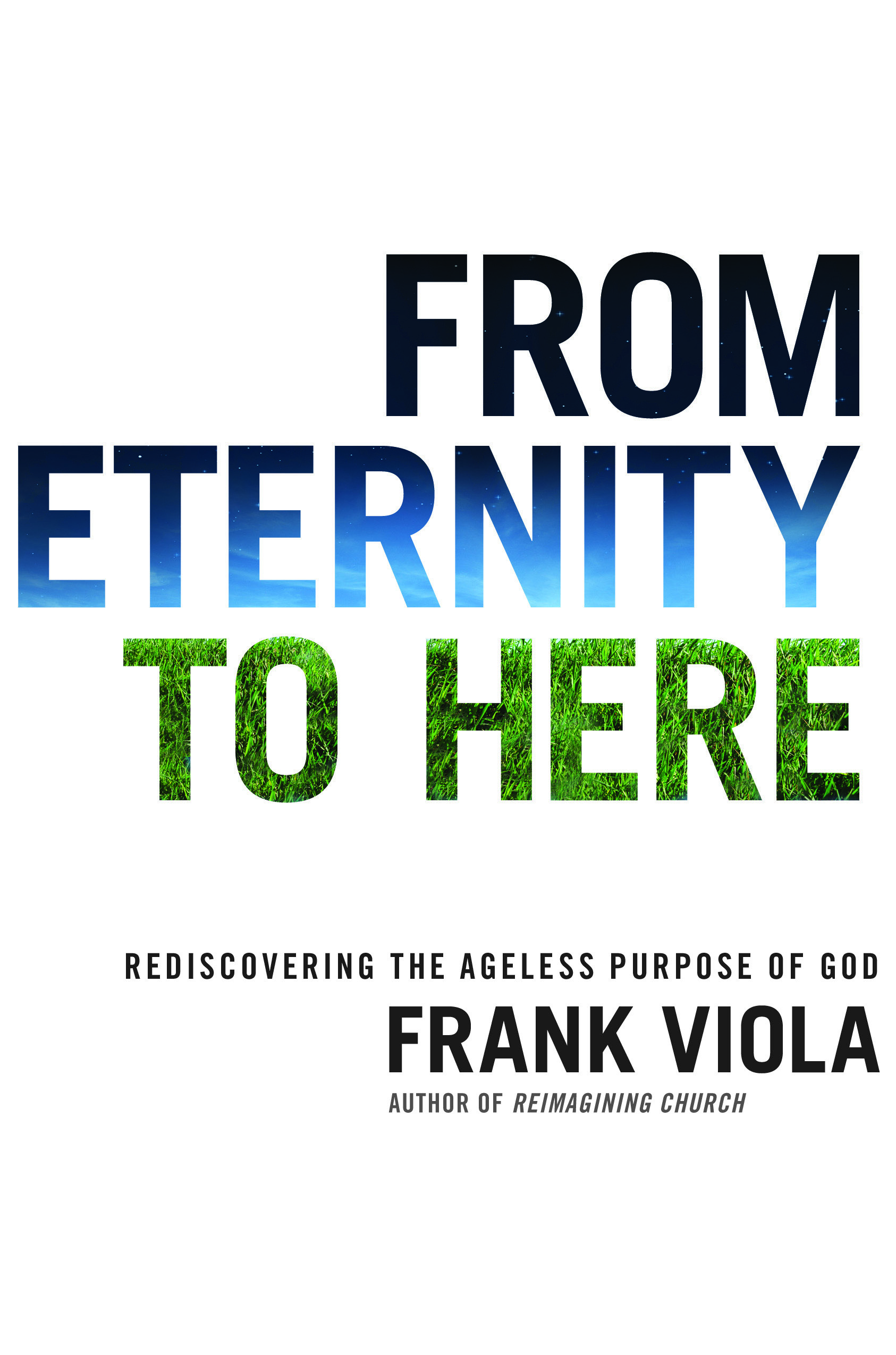 Do you ever doubt God's love for you? Do you struggle with guilt and condemnation? Do you struggle with your true identity? Do you open up your Bible and find that it's tiresome? Are you interested to know what God's ultimate purpose and heartbeat really is? You will probably be surprised to find out, as we've been mistaught about it. This is Frank's magnum opus. According to Myles Monroe, "It's a masterpiece. It reads like a movie on paper." An amazing presentation of the grand narrative of the Bible – God's Eternal Purpose. The definitive missional book for our times that touches both heart and head. A tour de force, endorsed by Shane Claiborne, Greg Boyd, Derwin Gray, Myles Monroe, Ed Stetzer, James Goll, Alan Hirsch, Leonard Sweet, Don Francisco, DeVern Fromke, and others.
Revise Us Again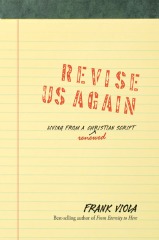 What do you do when God doesn't appear to fulfill His promises in your life? How do you cope with not feeling God's presence and what do you do when He seems to have walked off the stage of your life? What is the main destroyer of Christian relationships that no one talks about and how can you avoid it? What's the truth behind spiritual gifts? How can you be set free from religious apathy on the one hand and performance-based legalism on the other? What are the three distinct ways that God speaks today and how can we recognize His voice when He speaks through them? What is Christian code language and Christianeze, and how can we rid ourselves of them? Why do so many mentors end up turning on their apprentices? What are the three spiritual conversational styles that Christians use which cause believers to assume they disagree with one another when they really don't? This book offers solutions to these problems and more. Encouraging, insightful, and inspiring. A short, powerful, and easy-to-read work on spiritual transformation.
Join over 25,000 other readers and receive free blog updates. If you subscribe by
Email
, you will receive my
Next Reformation Seminar
as a free gift. By subscribing, you also won't miss a post. If you want to start your own blog from scratch in less than 10 minutes,
click here
. And if you're looking for a hosting or domain-name service, I highly recommend
BlueHost
.