Today I interview my good friend and fellow pizon, Robert Ricciardelli. Robert is involved in some kewl new projects, including a new television program.
Robert, tell us about your new television program.
Robert Ricciardelli: I have always loved people's stories. When I started the talk show, my wife Joyce said that I just moved what I have done for years on our living room couch, to a couch in a studio. We started in San Diego with the Internet Broadcast Company studios www.ibctv.com. Since then, I am using several studios and also creating different ways of sharing the content including Youtube. Keep in touch on my website www.convergingzone.com.
Who have the most poplar guests been so far?
Robert Ricciardelli: Ted Haggard, Nick Castellano, and Pablo Giacopelli have been the most popular. Ted's story of grace is very compelling, and it is great to see his life and ministry thriving when everything and many people were against him ever having a ministry again. Nick is a nuclear physicist who specializes in Quantum Physics and his practical approach to a supernatural life is great. Pablo is living in Tel Aviv and is a former tennis pro and currently coaches one of the top women players in the world. He has a great story of forgiveness and "hanging on loosely" while trusting God.
How can people access the program? And is there a charge?
Robert Ricciardelli: Right now on IBC network www.ibctv.com there is one month for free, but then just $15 yearly. I am working on a free platform going forward for most of my shows.  You will eventually be able to view it on a network that I am building with a new business, Choose Growth at www.choosegrowth.com, as well as the Converging Zone Network at www.convergingzone.com.
You're a Christian businessman. Share with us about your businesses.
Robert Ricciardelli: I have the Converging Zone Network and we are involved in coaching, consulting and training for impact. I am also a speaker, a writer, a talk show host, as well as a coach and consultant. I am also an owner and the media evangelist for Choose Growth in Portland, Oregon. We still reside in Seattle, but I can be seen in the Pearl District of Portland quite frequently these days at our studio and offices there. We are building out Choose Growth University, as well as developing content and learning management systems for our growing partnership group.
We connect with, assist, and promote influential leaders in various spheres of society who are doing their part in changing the world, one life at a time, one business at a time. We do this by utilizing many of the latest technologies while customizing solutions for people's lives and businesses. We optimize human potential in the business and lives of our clients. We maximize the engagement of people by providing superior solutions for understanding, acquiring, developing and creating benchmarks for sustainability and succession.
What are some of the myths that Christian people have about business?
Robert Ricciardelli: Christians still sometimes view their businesses as secular and not spiritual. the truth is we are spiritual and everything we do is spiritual regardless of context. Most are wakening up to that fact but many are still not practically living from that foundation. God is as excited for me in my coaching lives and businesses as He is when I speak about Jesus from a pulpit.
Where can people connect with you?
Robert Ricciardelli: www.convergingzone.com and robert.ricciardelli@gmail.com.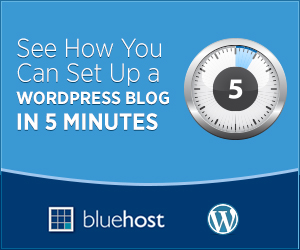 If you find this post helpful, you are free to ADD A LINK to it on your blog or website. But don't copy and paste the post as this violates Google's guidelines.
Join over 30,000 other readers and receive free blog updates. If you subscribe by
Email
, you will receive my eBook
Rethinking the Will of God
(Revised) and my
Next Reformation Seminar
as a free gift. By subscribing, you also won't miss a post. If you want to start your own blog from scratch in less than 10 minutes,
click here
. And if you're looking for a hosting or domain-name service, I highly recommend
BlueHost
.