Hi Fun Seekers,
I don't usually post on Thursdays, but I wanted to share a nifty gadget I found recently.
Over the years, people have asked me what I do for relaxation and recreation. One of the things I do is watch films.
In the Archives, you can see my blog posts on Seeing Christ in Films and My Favorite Movies.
Well, last night, my Amazon order finally arrived. It's called the Google Chromecast Media Player.
What does it do?
For only $35, you plug this device into your TV (using the HDMI jack), and by doing so, you can display whatever is on your browser via laptop, smartphone, or iPad screen onto your TV.
So if you have Netflix or Noobroom on your device (laptop, smartphone, iPad, etc.), you can automatically watch it on your TV without cords or cables or wires.
It's all wireless!
So imagine, sitting on your bed or comfy couch, typing on your laptop or iPad or smartphone, and seeing whatever you pull up on your color television.
You can use it for YouTube videos, Vimeo, Hulu and anything else you can pull up on your Google Chrome browser (which is a free download).
It took me about 15 minutes to set up. And it was easy.
Click here to order the Chromecast Media Player from Amazon on discount
For more neat gadgets, click the banner: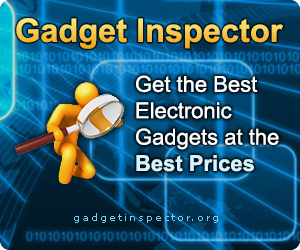 If you find this post helpful, you are free to ADD A LINK to it on your blog or website. But don't copy and paste the post as this violates Google's guidelines.
Join over 30,000 other readers and receive free blog updates. If you subscribe by
Email
, you will receive my eBook
Rethinking the Will of God
(Revised) and my
Next Reformation Seminar
as a free gift. By subscribing, you also won't miss a post. If you want to start your own blog from scratch in less than 10 minutes,
click here
. And if you're looking for a hosting or domain-name service, I highly recommend
BlueHost
.