Stay tuned for Monday's post. It's another edition of my Rethinking series.
Thanks to all of you who participated in the survey.
Here's a brief sketch of the results.
1. There are slightly more males who read the blog than females. But it's almost equal.
2. The majority ages are 20s, 30s, 40s, and 50s.
3. Most of you want challenging blog posts.
4. Most of you prefer conference messages and subjects that I talk about alone on the podcast.
5. Most of you use iTunes to listen to the podcast. (A 5-star rating would really be appreciated in iTunes and help others find it.)
6. This one REALLY surprised me:
60% of you have purchased God's Favorite Place on Earth, which is my life's work.
40% of you have not.
I have a question for those of you who haven't gotten that book. Please look at the book page – God's Favorite Place on Earth Landing Page – and let me know what is missing from that page that, if it were present would compel you to get the book?
This feedback will help me enormously. If you bought the book, please don't answer this question. I'm writing to the 40%. Thanks!
7. Your favorite books were:
Also, one person asked a very personal question in the survey comments. Please send your personal question to PTMIN@aol.com and you'll receive an answer to it.
Finally, we are making available Watchman Nee's best books as a special Box Set with a free book included by me. Supplies are limited. Click here to check it out. The set makes an awesome gift. Just click the banner below.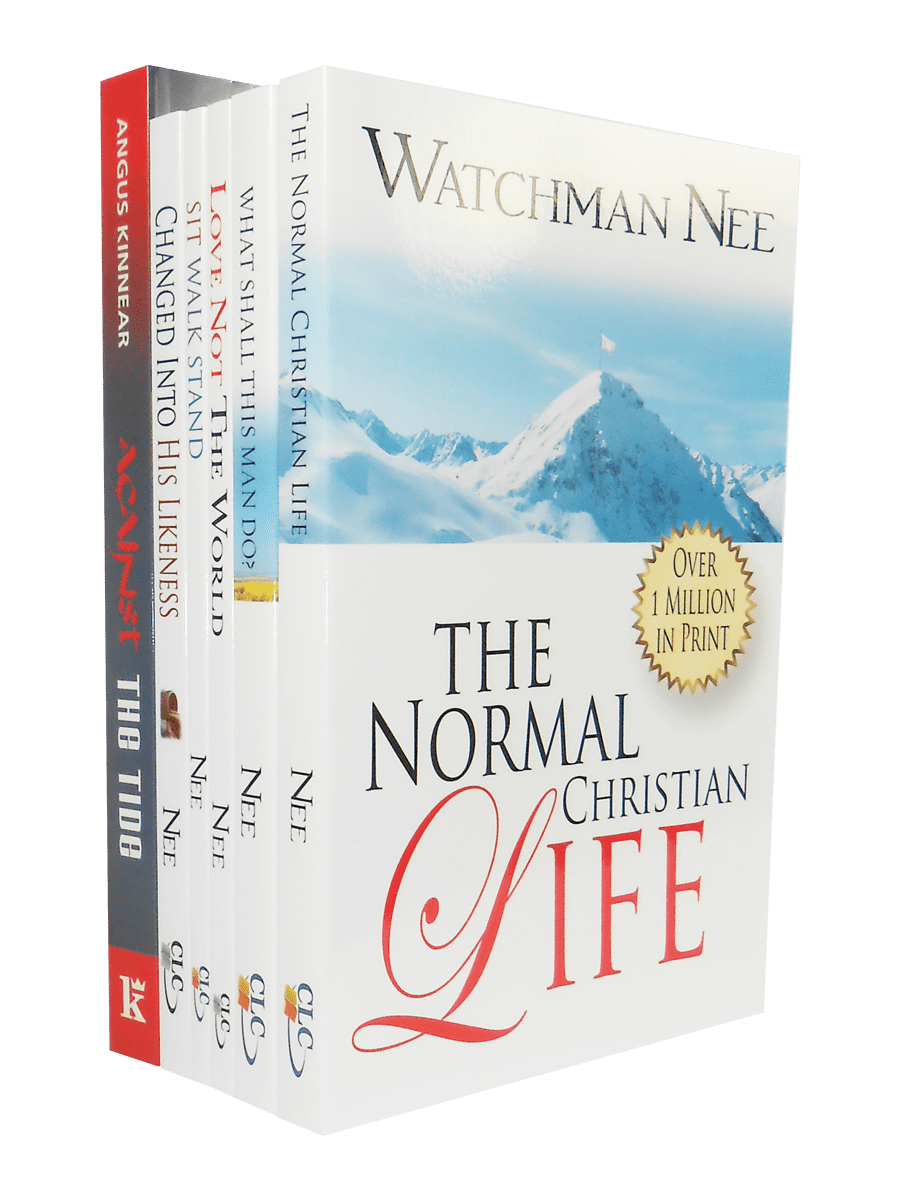 Join over
80,000
monthly readers and receive free blog updates. If you subscribe by
Email
, you will receive my eBook
Rethinking the Will of God
(Revised) and my
Next Reformation Seminar
as a free gift. By subscribing, you also won't miss a post. If you want to start your own blog from scratch in less than 10 minutes,
click here
. And if you're looking for a hosting or domain-name service, I highly recommend
BlueHost
.