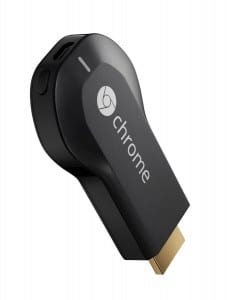 The Google Chromecast HDMI Streaming Media Player is an amazing electronic gadget.
At less than $40, you simply put this nifty gadget into the HDMI port in your HD TV.
Turn on your laptop or smart phone, pull up YouTube and it will display the video right on your television without any wires or cords.
Simply amazing!
The clarity and sound is superb too.
You can do the same with some other video programs, like Netflix.
This is one of the best gadgets you can own for the price.