The 119th episode of the "Christ is All" podcast has just been published.
It's a message from Ephesians 3 called "Introduction to the Mystery of God."
In it, I cover a wide variety of topics and themes, many of which are rarely addressed today.
As always, if you enjoy it, pass this post on (using the share buttons below) and be sure to subscribe in iTunes or Beyond Pod below.
The email address I mentioned in the episode is spelled like this: FrankViolaCourses@hotmail.com
Listen to the episode in the following venues: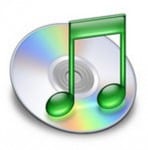 iTunes Subscribe (for Apple devices)
Beyond Pod (for non-Apple devices)
If you don't use a smart phone, then click here to see the complete list of episodes on one page, including this episode
If you missed it: A New Chronological Study Bible 
Want to delve deeper?
* Podcast
* Courses