The 123rd episode of the "Christ is All" podcast has just been published.
It's called Changing the Calculus of the Culture War. 
You can listen to the episode in the following venues: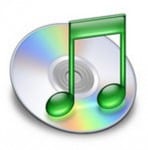 iTunes Subscribe (for Apple devices)
Beyond Pod (for non-Apple devices)
If you don't use a smart phone, then click here to see the complete list of episodes on one page, including this episode
Click here for detailed instructions on how to subscribe to the podcast using your smart phone or tablet, how to rate the podcast in iTunes, and how to find time to listen to podcasts if you're busy.