Kate Hurley is a musician, blogger, author, and a friend. She's written a pretty amazing new book called Getting Naked Later: A Guide for the Fully Clothed. In it, Kate describes what it's like to be a single Christian in today's world.
I have to tell you. This book surprised me. It surprised me because it's so incredibly well written. It contains gems . . . gems of humor and insight.
This is a book that every single and married believer will find of great interest. Married Christians will better understand the struggles that single Christians face today. Single Christians will be encouraged and helped.
Kate writes with both humor and candor. I believe this is a book that will help many people, so I want to see it do well! Enjoy the interview.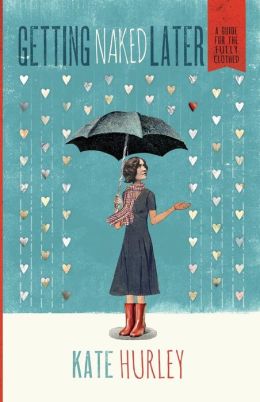 Frank Viola: Why did you write this book?
Kate Hurley: Besides being an author, I am a touring musician. In all of my travels, I came across many singles with similar trials. I realized that there are only a few good resources for the people that are trying hard to be content in their singleness but who still struggle with fear and loneliness. Singles often feel overlooked in church culture, and I wrote the book with them in mind.[Continue Reading…]