Yesterday, George Barna and I did our first interview together since Pagan Christianity released four years ago.
Recently, Tyndale House released the paperback (softcover) edition of Pagan Christianity. I love that the softcover edition is the same size as the constructive follow-up books, Reimagining Church, From Eternity to Here, and Finding Organic Church.  So they look nice on a bookshelf. 🙂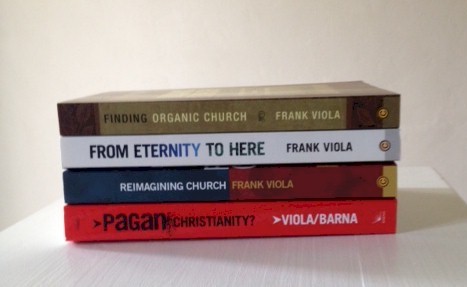 After the hardcover edition of Pagan Christianity sold 100,000 copies, Tyndale sent me a special leather-bound, gold-leafed edition of the book commemorating the sales mark. This was very classy of Tyndale to do, and I wanted to thank them publicly for this thoughtful gesture.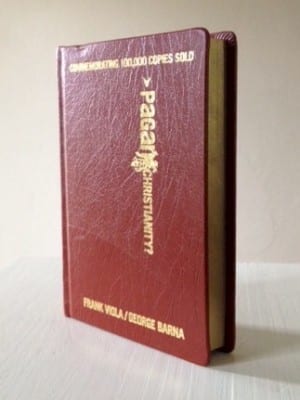 What follows is the new preface to the softcover edition followed by a list of free resources for the book. I'm publishing the preface here because it's so important to the conversation.
As many of you know, Pagan Christianity is not my favorite book. It's simply a curtain raiser for my other volumes. [Continue Reading…]