Hi Friends,
I'm going on a blog break until the smoke clears from the new year. So stayed tuned for my next post in early January.
That said, I want to thank all of you for making 2014 a wonderful year. Your dedication to read and share my blog posts and podcast episodes is deeply appreciated and the main reason why I continue to produce content on these two free mediums.
Right now, we are finalizing my new 5-eBooks series called Rethinking.
We plan to launch the whole series in early January.
Here is a photo of each volume.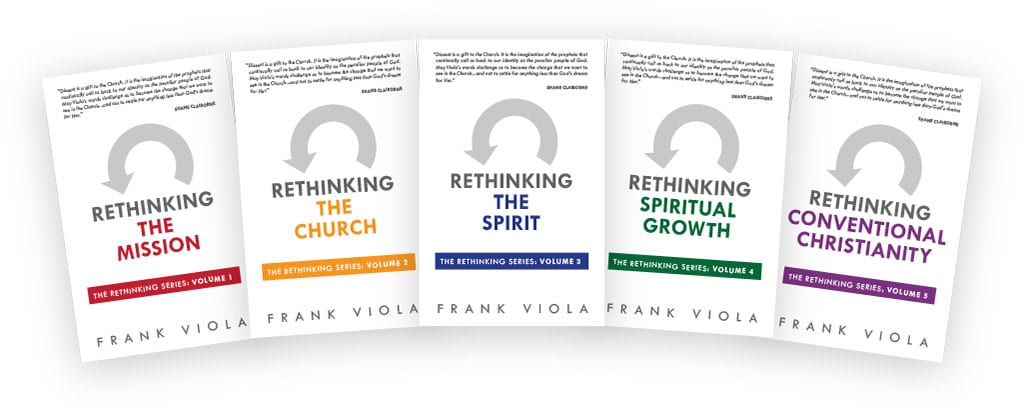 I also have a bonus book coming out at the same time on practical helps for living in Christian community.[Continue Reading…]