Hi Friends,
I'm jazzed!
I've got two important things to share with you.
FIRST: the best book I've ever written to date – God's Favorite Place on Earth – is available at no charge in Kindle, Nook, and PDF until Tuesday, February 3rd.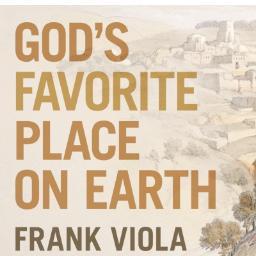 I managed to persuade my publisher to make it available to all my readers.
As you may or may not know, this was my first book in a new genre of Christian literature that I call "biblical narrative."
In the book, Lazarus tells the story of when Jesus came to His own home town, Bethany. The book includes both autobiographical narrative that's tightly based on the Gospels and faithful to first-century history as well as non-fiction prose that makes practical application to your life.
SECOND: my second book in the "biblical narrative" genre releases March 3rd!
It's called The Day I Met Jesus: The Revealing Diaries of Five Women from the Gospels.[Continue Reading…]