Derek Webb is the founder of NoiseTrade, which recently launched a new offshoot called NoiseTrade Books.
I caught up with Derek recently to talk about the site. You will want to read the entire interview. At the end, you'll see how you can download some of my eBooks for FREE from Noisetrade.
Enjoy and share!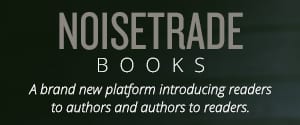 For those who aren't familiar with you, tell us who you are.
Derek Webb: I am a musician & an entrepreneur. i have spent the better part of the last 20 years making my living as a blue collar singer & songwriter, for 10 years as a founding member of a band called Caedmon's Call (started in 1992) and the most recent decade as a solo artist. I kind of backed into my entrepreneurial career 6 years ago when i founded NoiseTrade. [Continue Reading…]