Derwin Gray is a man who loves his Lord. You'll probably remember Derwin from his endorsement of From Eternity to Here as well as the article we co-wrote, The Race Card of the Early Church.
Well, Derwin has just come out with a new book called Limitless Life. I caught up with him recently to talk about his new book.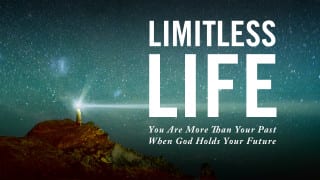 Derwin, why did you write Limitless Life: You Are More Than Your Past When God Holds Your Future? 
Derwin Gray: Frank, I wrote Limitless Life because I'm like most people; I've had negative labels that limited me from laying hold of my destiny. For years I thought I was dumb.  One of my mom's boyfriends called me dumb when I was 8, so I carried that label for years.  Because my father was not involved in my life, I felt like an orphan.  I lived with fear.  All these labels limited me. BUT when I met Jesus, He lovingly, and with violent, terrific grace, ripped those labels off my heart and stitched His life-giving labels that have transformed how I see myself.  I want to join Jesus in setting others free.[Continue Reading…]