Hi Fun Seekers,
I don't usually post on Thursdays, but I wanted to share a nifty gadget I found recently.
Over the years, people have asked me what I do for relaxation and recreation. One of the things I do is watch films.
In the Archives, you can see my blog posts on Seeing Christ in Films and My Favorite Movies.
Well, last night, my Amazon order finally arrived. It's called the Google Chromecast Media Player.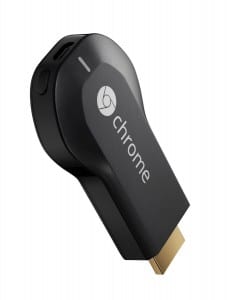 What does it do?
For only $30, you plug this device into your TV (using the HDMI jack), and by doing so, you can display whatever is on your browser via laptop, smartphone, or iPad screen onto your TV.[Continue Reading…]