"So that He Himself will come to have first place in everything."
~ Colossians 1:18
Jesus Manifesto is a bold statement about giving Jesus the First Place in Everything . . . a place that His Father has already given Him . . .  and the implications of it.
Now, there's a new Facebook Page that you can join called JESUS FIRST.
If you believe Jesus is FIRST, click the banner below and "like," and then invite your friends.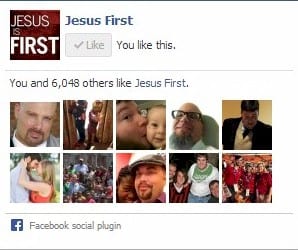 [Continue Reading…]