Most books that are blockbusters (huge best-sellers) in the Christian market are not books that impress me at all. In fact, most of them leave me scratching my head muttering, "why on earth did this sell so many copies!"
But every now and then there's an exception to this rule.
Gary Thomas' Sacred Marriage is a blockbuster that is one of the best books on marriage I've ever read. It's not your typical marriage book. Far from it.
Instead of waxing eloquent on the uniqueness of the book and it's powerful message, I'll do you one better. I interviewed Gary about the book.
Read the interview, and if you plan to get married someday, get the book.
If you're already married, get the book.
If you're not sure, get the book.
Enjoy!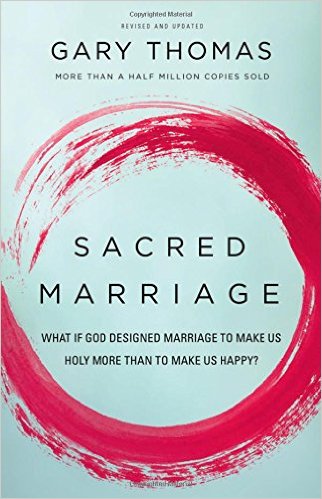 There are a boatload of books written by Christians on marriage. But your book is unique on the subject. You argue compellingly that marriage is designed to make us holy instead of happy. This will be a new idea to many and some will even be put off by it. What do you mean by this statement?
Gary Thomas: Let me state first what I don't mean: I don't mean that happiness and holiness are competitors. On the contrary, I agree with John Wesley that only those who pursue holiness will find happiness. No addict is truly happy. No man who isn't in control of his anger is going to be happy. No woman who is gripped by materialism is happy. Holiness is the doorway to true, lasting happiness.[Continue Reading…]