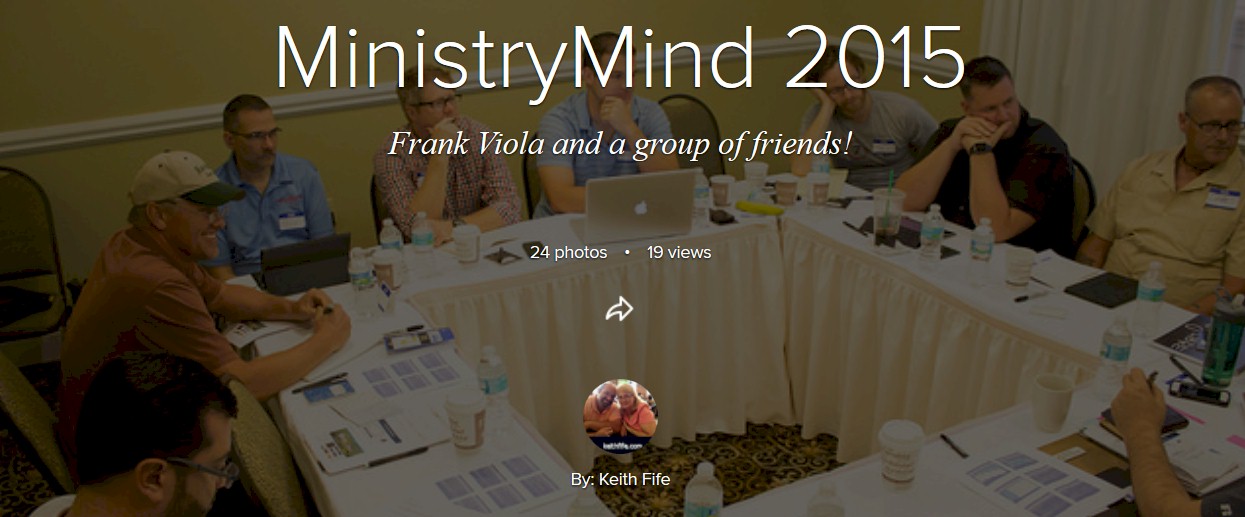 Several weeks ago, I had the privilege of spending 3 amazing days with a group of pastors, teachers, and people in itinerant ministry.
I created MinistryMind to encourage and equip those who minister Jesus Christ.
MinistryMind 2015 was NOT a conference.
It was a Mastermind group specifically for those who preach and teach God's Word.
Because of the format, it was intentionally small (less than 20 of us).http://reimaginingchurch.org
We spent the time sharing our lives and the things of God over breakfasts, lunches, and dinners.
The main MinistryMind meeting went all day from 8am to a little past 6pm.
Each of us gave a 15-minute presentation about a tool, insight, or strategy that has helped us minister to God's people more effectively.
In turn, each of us got a time on the "hot seat" where we presented a struggle or problem we face in ministry, and the group freely offered their advice.
We laughed a lot, we teased some, and we had one of the most "non-religious" spiritually productive events I've even seen or observed.
We all left enriched, blessed, and encouraged.[Continue Reading…]