Eric Wilson is the author of the blockbuster novels, Fireproof, Facing the Giants, and Flywheel. All of which are motion pictures as well.
However, Wilson's most important and best works are lesser known.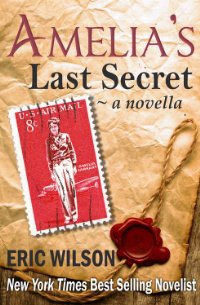 This is common among artists . . . their best and most important works are less known than some of their other works.
I know this all too well myself.
I had the chance to interview Eric Wilson recently.
Wilson is my favorite fiction writer. He's an exquisite and masterful story-teller. For that reason, I wish his work would get the kind of visibility that Francine Rivers and Ted Dekker do.
Read one of his recent novels, and I'm confident you'll agree.
That's one reason why I'm featuring this interview. I want all fiction readers to be aware of his work. Especially Christian readers.
So if you enjoy good fiction, let me encourage you to begin your "Eric Wilson Library" today. Just click the title links in the interview or at the bottom of the post to learn more about each title and order at a discount. [Continue Reading…]