I'm continuing my series of reviews for various Bible software programs.
My plan is to review a different program each week.
The publishers of these programs were gracious enough to send me copies of their software to review on this blog.
Each review will give a rating for various categories along with an image of the software from my computer and the link to the official website where you can see a demo and order the program.
This review is for BibleWorks 9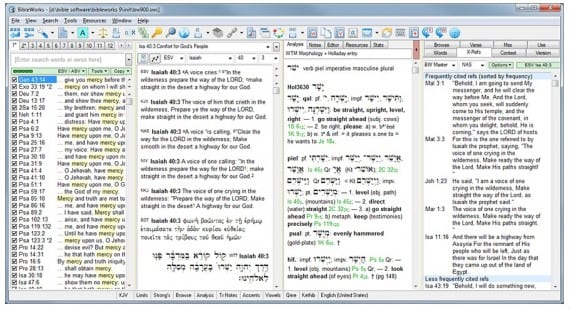 I tested the program out on my PC using Windows 7.
The ratings are on a scale of 1 to 5.
1 is poor. 3 is average. 5 is excellent.
Here's how I rated BibleWorks 9.[Continue Reading…]