The following is my chapter from my new eBook, Where's God?
The book includes chapters by 21 Christian leaders and thinkers from diverse theological perspectives and backgrounds, all responding to the agony of unanswered prayer.
What follows is my chapter in the book.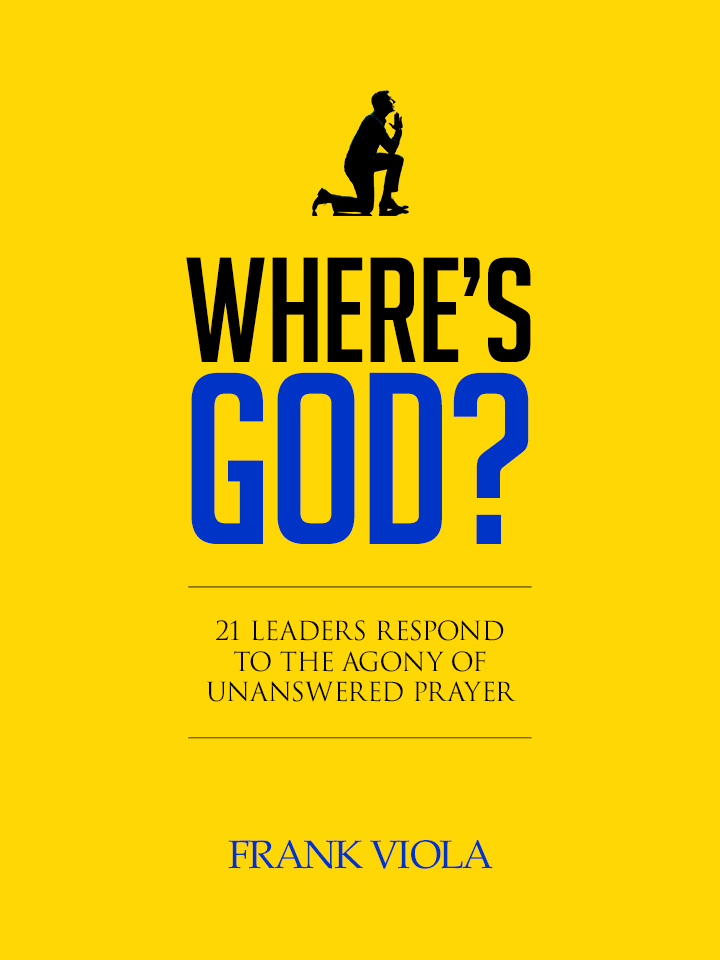 Maybe Faith Isn't What We Thought It Was
by Frank Viola
So you're facing a monumental crisis. Either in your own life or in someone else's.
The situation is dire and you need God to intervene.
Consequently, you pray. You take God at His Word. You even fast. You remind God of His promise that if we ask anything in faith — anything — He will do it (Matthew 7:7-8; 21:22; Mark 11:23-24; John 14:14; 16:23-24).[Continue Reading…]