Last November, I featured Shane Claiborne's article which asked if it's okay for Christians to be rich.
In that post, I promised I would offer my own thoughts on the subject.
And I have.
In today's podcast.
Listen to the entire show and make a comment or ask a question below.
I'd be particularly interested to know if the Lord revealed something to you afresh in this area after hearing the episode.
Listen to the episode in the following venues: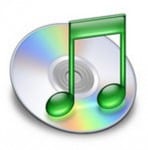 iTunes Subscribe (for Apple devices)
Beyond Pod (for non-Apple devices)
If you don't use a smart phone, then click here to see the complete list of episodes on one page, including this episode
[Continue Reading…]