SCRIBE 2017 is a premium 2-day Mastermind gathering for authors – both aspiring authors and accomplished authors.
By attending, you will connect with other authors and receive Frank Viola's unique training on book writing and book promotion live and in person.
(If you're unfamiliar with Frank, he's written 12 books published by 5 major publishing houses and 8 of his books have been bestsellers. He's also published over 12 self-published electronic books which have all done very well. Some of Frank's books have sold over 100,000 copies and they have been published in over 10 different languages. In addition to his book writing, he runs an A-list blog which has been regularly ranked in the top 10 of the most popular Christian blogs on the Web. See this page for details.)
SOME OF THE ISSUES COVERED IN THE EVENT
* Frank's secret sauce for getting 8 of his 12 published books on bestseller lists will be unveiled at the event. This is a strategy that any author can implement.
* His entire writing process will be revealed along with his best writing tips.
* How to write a book in record time.
* The secret to having a successful blog.
* How to build an audience of loyal readers who spread your message.
* The biggest mistakes writers make.
* Your specific and unique struggle in writing or promoting will be addressed with workable a solution offered.
* How to work in teams to make breakthroughs on your next project (we'll do this at the event).
And a whole lot more.
This is an INTENSIVE event.
It will be hands-on and incredibly practical.
You will also work in groups and not just hear a teaching.
This is the power of Mastermind groups!
CONNECTION IS WORTH FAR MORE THAN STUFF
Those who attend SCRIBE will also receive over $1,600 worth of premium bonus materials and promotion for your book.
Dates: Friday, March 3rd and Saturday, March 4th, 2017
Location: SCRIBE 2017 will be held at the beautiful Cedar Bay Retreat House overlooking the St. Johns River in Jacksonville, Florida (photos below)
For those flying in, we've reserved rooms for a nice hotel at a discounted rate. You will get a FREE shuttle to and from the airport and to and from the Mastermind location. A FREE breakfast is also included in the hotel price.
The value you'll receive from SCRIBE 2017 will be immense.
*** Here is what you will receive by attending SCRIBE 2017 ***
BONUS 1 * The Buzz Seminar Master Course – Online Edition (regular price $650)  – check out the page and testimonials
BONUS 2 * Frank's PROLIFIC productivity & creativity course (regular price $127) – check out the page and testimonials
BONUS 3 * A free banner for your book or blog for 1 year above one of Frank's high-traffic blog posts (regular price $597)
BONUS 4 * A full print interview for your book or blog on Frank's Patheos blog (avg. 383,000 page views a year) – (regular price $297)
* Dinner Friday night – (a $25 value).
* Lunch Saturday afternoon – (a $20 value).
* Special dinner Saturday night (Spanish style seafood Paella made by an authentic Spanish chef) – (a $50 value).
* The all day premium Mastermind Gathering led by Frank – (a $3,000 value).
*A few unique surprises that cannot be valued.
Total Value – $4,766
Two-day Mastermind gatherings typically cost $10,000 on the low end.
But Frank's SCRIBE Mastermind event is less than $1,000 for the early bird date – and you get almost $5,000 of value with the bonuses added!
Early Bird Price of the Ticket –

Only

$997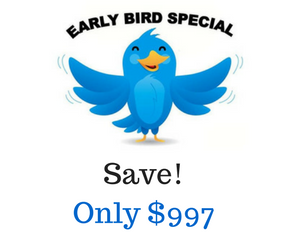 Registration opens in January and it's by email invitation only.
*** So join the Wait List and you'll be notified by email when registration opens ***

Cedar Bay Retreat in Jacksonville, Florida
Outside View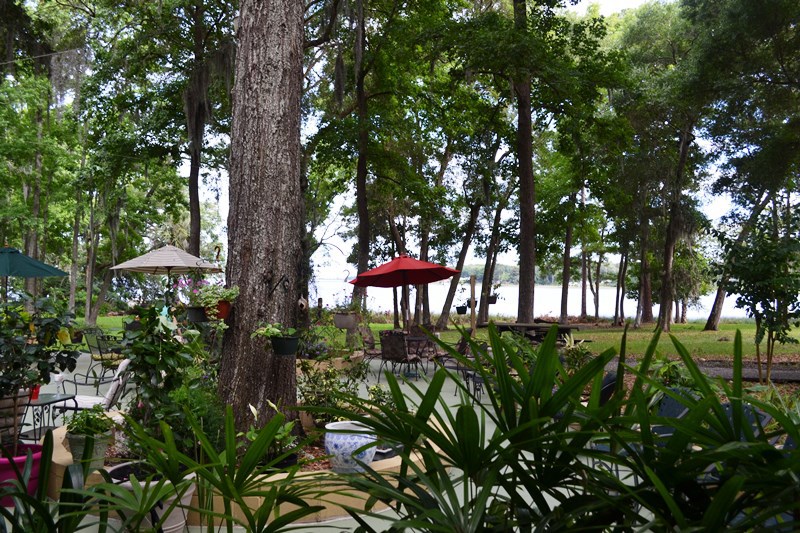 Inside View