I'm super excited to share my new project with you!
I'm working on a herculean book. It will be a mammoth limited-edition hardcover that will contain my best writings from 2008 to 2016 that have never been published in any print book.
The book is over 8.5 x 11 in size. It's 800 pages and includes over 385,000 words!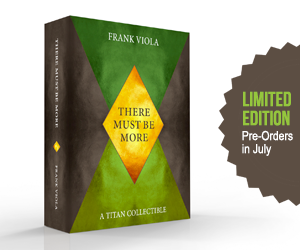 We decided to call it a "Titan Collectible" because it's so large. Only a small number of copies have been printed, and it will never be printed again. Hence, it's a "collectible" (or "keepsake").
These writings are NOT found in my 12 published books.
Instead, this collectible hardcover will include the content of all 14 of my eBooks (including my entire Rethinking Series) and dozens of brand new chapters.
Some of those chapters were rejected by my publishers because they were too radical and controversial. But they will appear in this book.
Here are the digital books THERE MUST BE MORE will include:
Magnificent Obsession
Rethinking the Mission
Rethinking the Church
Rethinking the Spirit
Rethinking Spiritual Growth
Rethinking Conventional Christianity
Practical Help for Christian Communities
Beyond Evangelical
When the Pages Are Blank
Pouring Holy Water on Strange Fire
Epic Jesus
Discipleship in Crisis
Rethinking the Will of God
Straight Talk to Pastors
Plus numerous articles on the deeper journey published on blogs, periodicals, and magazines as well as never-before published material that was rejected by my publishers for being "too controversial."
This ginormous monstrosity will be more radical than my 2008 release Pagan Christianity with George Barna. And it will cover issues that all Christians face, not just those interested in "church" matters.
This titanic book is called THERE MUST BE MORE. The back cover reads "There Is More."
Here are the cover images. Scroll down to see the FAQ (Frequently Asked Questions).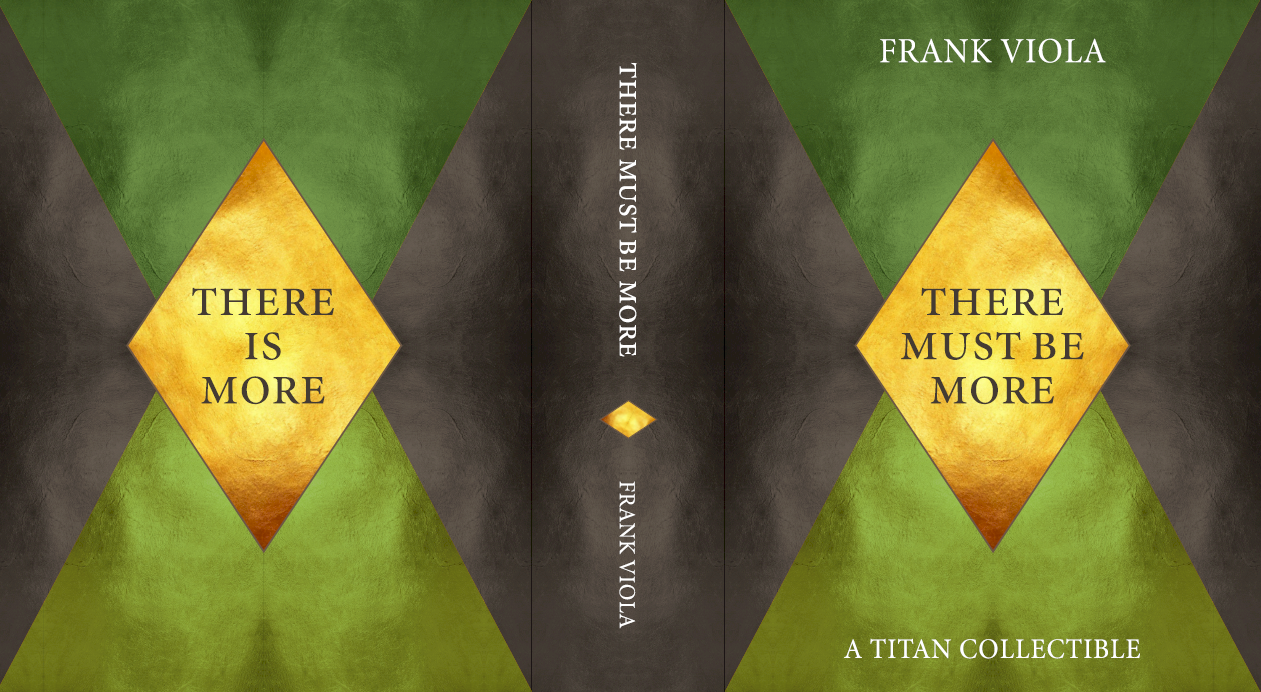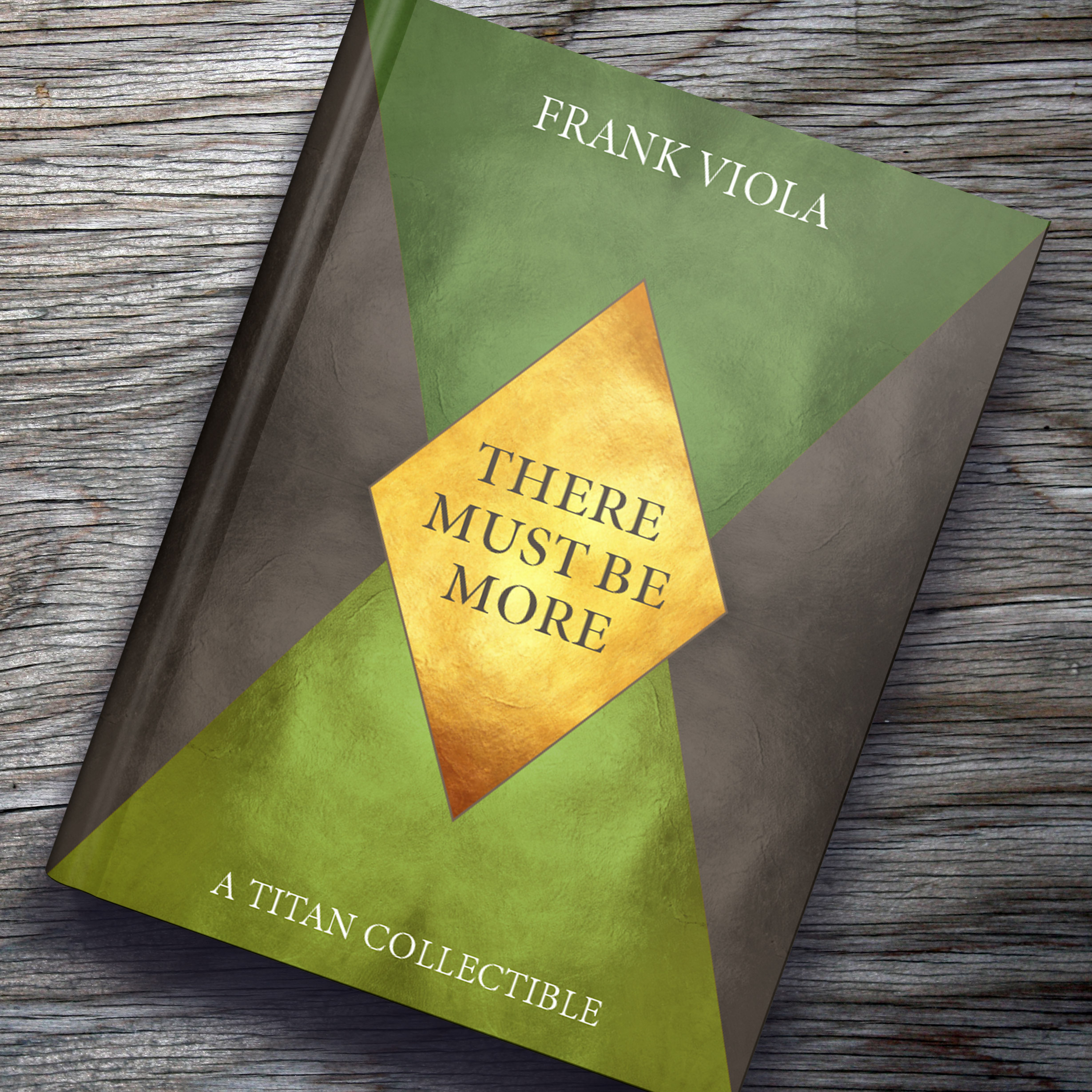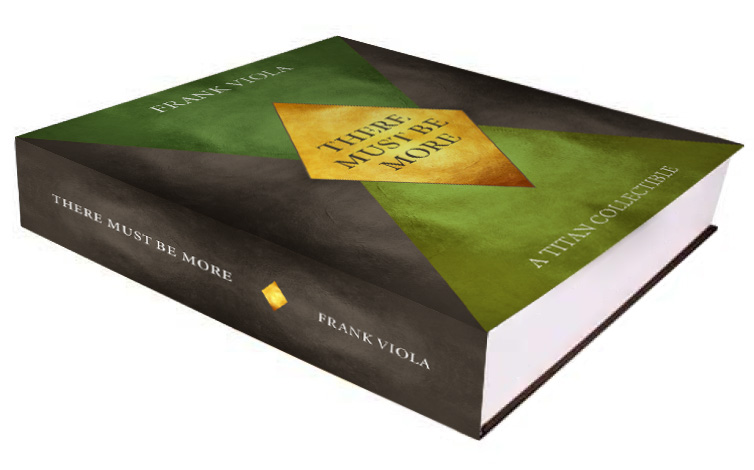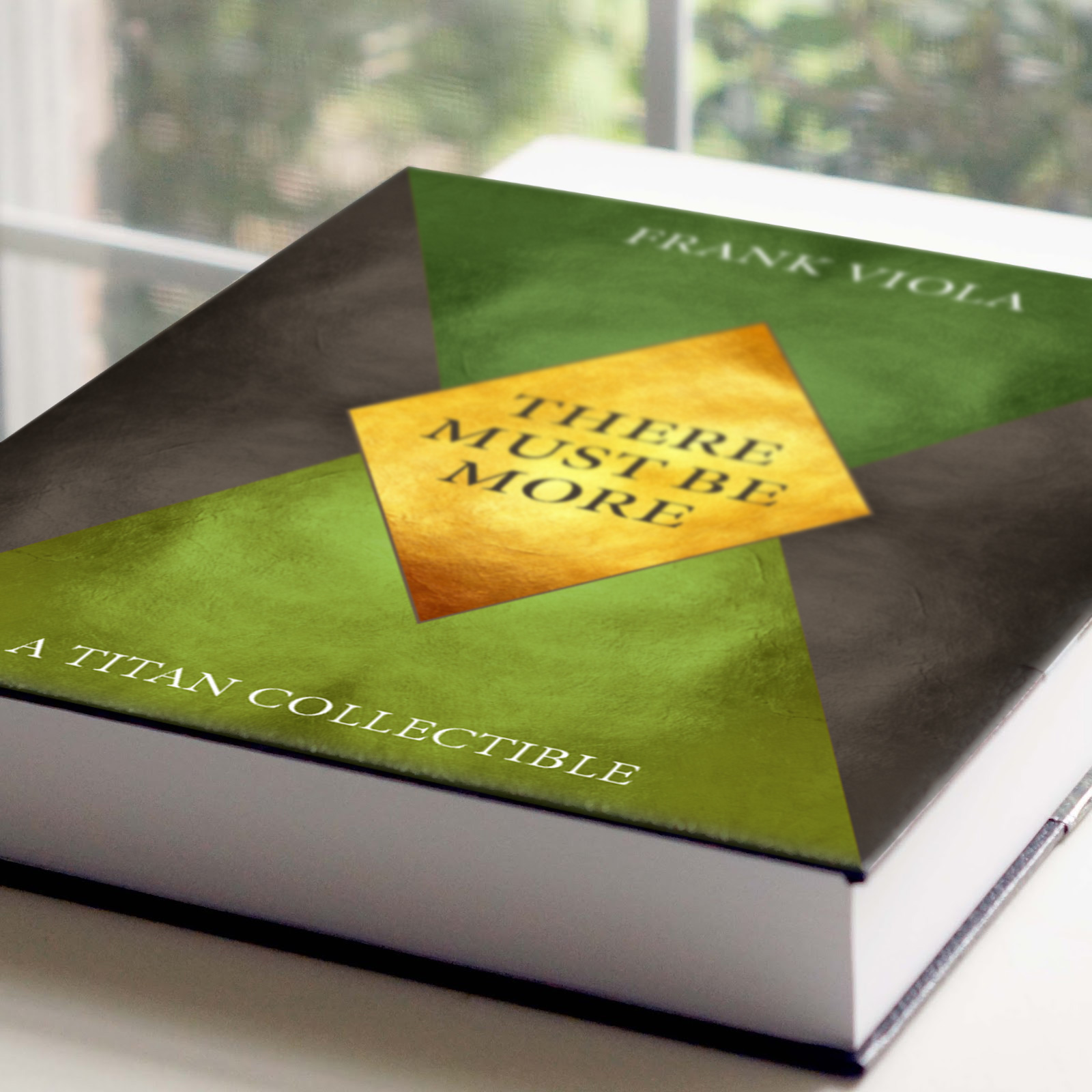 There will only be a limited number of copies printed.
AND IT WILL NEVER BE PRINTED AGAIN!
*** If you want to be notified when this titanic book releases and receive a discount, JOIN my weekly UNFILTERED email list and STAY on it. ***
Frequent Asked Questions (FAQ)
Question: Why will there only be a limited number of copies available?
Answer: The book is designed for Frank's subscribers who love and appreciate his work. It's something special that they can cherish as a keepsake. A true souvenir, which would be lost if it were reprinted. It's also very expensive to create and print. So the only way we can afford the production is through the pre-orders. We will print the number of copies based on the number of pre-orders.
The good news is that with rare items like this, people end up buying extra copies and selling them on eBay later on. So they do tend to stay in circulation; but they usually raise the price due to the rarity of the item. We explain below how to be notified so you don't miss the pre-order window as well as how to get a discount.
Question: Does any of the content repeat any of the chapters in your print books?
Answer: No. Some of the chapters appeared in Frank's digital books, but those have been out of circulation for a long time. Plus, those materials have been edited and revised in this new volume. Every content-based blog post that Frank has written from 2008-2016 are in the book. And there are also many chapters that have never been published anywhere before.
Question: Since this book is so large, has so many pages, and contains over 12 regular sized books, I imagine it's expensive. Can you give us an idea on the price?
Answer: It's more expensive than Frank's regular hardcover books for obvious reasons. But for those who are on Frank's email list, it will be less than $100 for a period of time (without shipping, of course). We won't know the actual price yet until the book is available for pre-order in July. So make sure you join his email list (below) to be notified about the special discount.
Question: Can people order from any country?
Answer: Yes.
Question: I read an excerpt of Frank's memoir on church somewhere. Will the full memoir be included in this book?
Answer: Frank's complete memoir of how and why he left the institutional form of church and what he found on the other side with respect to fellowship and community is included in the book.
Question: Can a person order more than one copy? Can they order other copies as gifts for friends and family?
Answer: Yes. People can order as many copies they want. It makes a beautiful and valuable gift.
Question: I assume this book won't be on Kindle or Nook since it's a premium collectible item, correct?
Answer: Correct, there's only one edition. It's the large hardcover.
Question: Is there any color inside the book or images?
Answer: There are no images, but yes, there's color. Green and black text. The layout is beautiful.
Question: How do I get the discount?
Answer: Join Frank's email list and stay subscribed. He sends out a short article every Thursday. Make sure you check your spam folder, Promotions folder (Gmail), and Other folder (Hotmail) after you subscribe. Subscribe here.
If you've appreciated Frank's books, blog posts, and articles, you don't want to miss this offer.
*** If you want to be notified when this titanic book releases and receive a discount, JOIN my weekly UNFILTERED email list and STAY on it. ***
We expect to take pre-orders July 2017.