I'm often asked what translation of the Bible I use and recommend. While I have a bookshelf containing every major translation, and some not so major, here's my answer: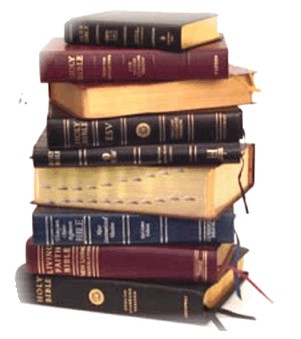 For accuracy, I prefer the NASB, the ESV, and the NKJV. For some texts, the NASB reads better and is closer to the original. For others, the NKJV or ESV is better.
The NKJV is a more elegant read, however. So that's why I picked it for my Thompson Chain Reference Bible. Though when I speak publicly, I typically use the NASB.
For clarity, nothing can trump the NLT. For some texts, this version is simply masterful. The NIV is good for clarity on some texts also.
Example: Ephesians 2:10 in the NLT – "For we are God's masterpiece . . ."
You can't get much better than that.
And then for insight, The Message is amazing.
For my analysis of chronological Bibles, see my post on the subject.