One of the key ways to receive spiritual nourishment is by reading the Scriptures. However, there are times when Bible-reading can become a chore rather than a delight.
During such times, the words seem dry as dust. Your mind wanders. The pages are blank.
If you're a preacher or teacher of God's Word, you know the experience of going to the Scriptures to find food for God's people, only to discover that the well has run dry.
Every minister of the Word has had this disheartening experience. Pastors know it all too well.
What, then, do you do when you open your Bible and all you hear is white noise?
In When the Pages Are Blank: How to Bring the Bible Back to Life, I provide 20 strategies for electrifying your Bible-reading and revitalizing your encounters with God's Word – strategies that I've discovered in my own spiritual journey.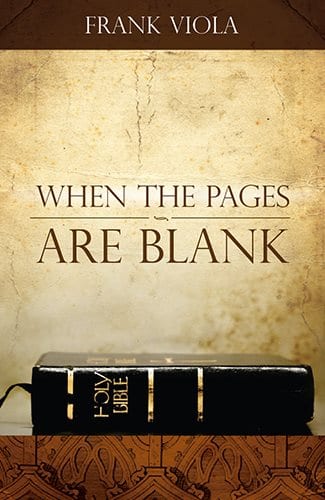 This book is part of Frank's Titan. You can check it out here.