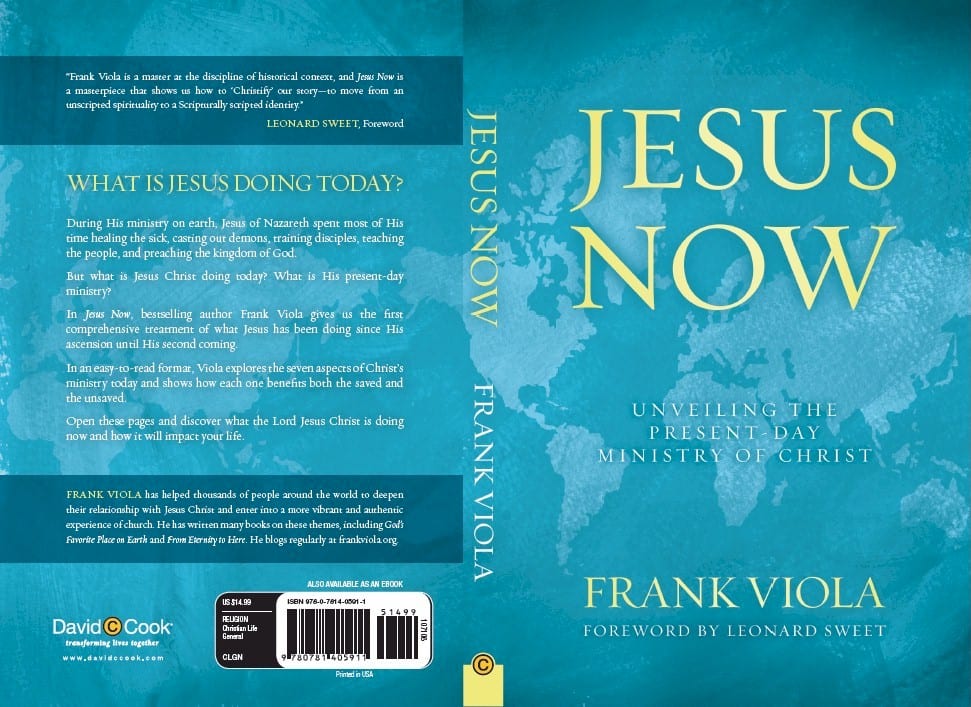 Here's an excerpt from the Foreword by Leonard Sweet . . .
Everything in life has a backstory. The French word provenir means "a coming forth from, a chronology, or lineage."
It even implies custody, a history of ownership or belonging. As a noun, it suggests there is a backstory for something we hold dear, a primal origin or a source. The word is used most typically in our culture for the his(story) of an artifact or antique.
We as Christians have a backstory too, one that tells of our source of life and our lineage as people of God—an extraordinary lineage of grace and wonder.
You see, whenever you attach a story to something, you turn an ordinary thing into an extraordinary gift of sacred blessing. Stories are the seeds of human existence.
In them are contained the DNA of our identity. When we embrace them, nourish them, feed them, own them, we discover who we are. And through them, we are encouraged to bloom into the beautiful flora we were designed to be. Our tales are our talismans; our imaginations, our keys to the Scriptures.
In Jesus Now, Frank Viola invites you to use your imagination to take part in a journey that will lead you into an extraordinary new world where you can discover Jesus in present tense, living color. In doing so, you will discover the stories that reveal who you are.
One of the most famous all-night conversations in history took place between C. S. Lewis and J. R. R. Tolkien. From dusk to dawn, they discussed the meaning of fire and fable, sacred and secular, story and myth, legend and fairy tale.
The morning dawned with Lewis persuaded by Tolkien that "the story of Christ is simply a true myth: a myth working on us in the same way as the others, but with this tremendous difference that [the Christ story] really happened."
Based on this conversation, these two literary giants divided up the narrative landscape between them: Lewis tumbled us through a wardrobe into an alternate world of faith; Tolkien vaulted us into an alternate world of fantasy. The world was never the same.
All history is God's love story. There is no event in space or time unrelated to the Jesus story, and there is no metaphor in existence unrelated to Jesus. "All roads lead to Rome" was the brag of the ancient Romans. "All metaphors lead to Jesus" is the vaunt and jaunt of the Christian life.
Frank Viola is a master at the discipline of historical context, and Jesus Now is a masterpiece that shows us how to "Christify" our story—to move from an unscripted spirituality to a scripturally scripted identity.
You are a story wrapped in skin. In every nook and cranny, around every bend and corner of your life, is a story awaiting you to bring it from potential to kinetic form. At a time when so many Christian stories have never been Christified, shaped by the plotline of Christ, and infused by the presence of His Spirit, Jesus Now comes as a godsend.
Until Jesus, we were on opposite sides of the divide between the divine and human. Why so many Christians have such trouble speaking well of the bridge that carries us across this divide is more of a mystery than ever after reading every one of Viola's books, especially this one.
When I finished Frank's penetrating exegesis of the metaphors of Jesus' present-day ministry, the conviction hit me in the heart: giving Jesus' life, death, and resurrection provenance in the twenty-first century is our mission. Jesus Now reveals how we are the provenance of the Jesus story.
This book will show you how to write the gospel within the text and textures of your own life. Jesus Now stands as a challenge for each of us to move from numbers to narratives, from scorecards to storyboards, to have our lives become an ongoing provenance for the Jesus story, based on the authentics of the gospel.
The story of Jesus—past and present—is the food of discipleship.
Taste and see.
Leonard Sweet
E. Stanley Jones Chair in Evangelism, Drew University
Distinguished Visiting Professor, George Fox University