If you are a genuine follower of Jesus, you carry a message. (I've explored how to discover your unique message elsewhere.)
But know this – your message will never be received by everyone. Some people will dismiss both your message and you. (Others will attack you, but that's another subject.)
Let me give you an inside look into one way this works.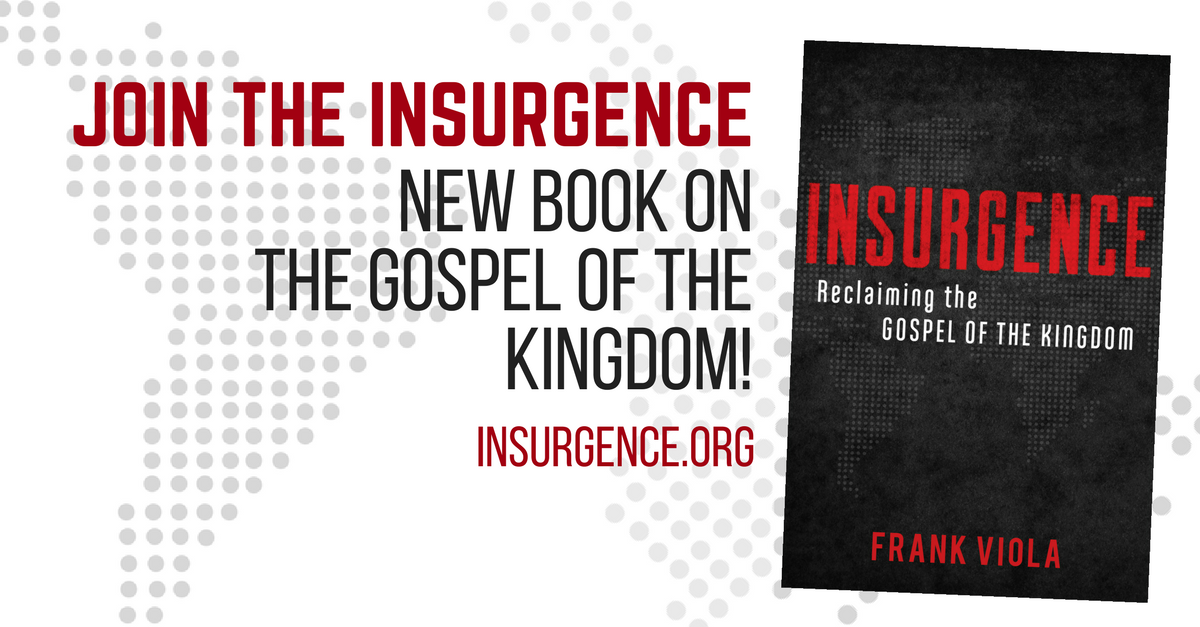 One Christian author recently asked,
"I've been trying to build my email list for years, but I'm having trouble not feeling discouraged every time someone unsubscribes. Most of my subscribers love what I write, but apparently, not everyone does. How do you deal with this yourself?"
My answer: When I started my blog in 2008, I quickly realized that it wasn't for the masses. If you try to write for everyone, you're writing for no one.
My work is called "the deeper journey," and the common thread that binds it all together is that I'm constantly challenging the status quo, pushing in new directions, addressing neglected or overlooked  subjects, and seeking to magnify the Lord through all of it.
My message is for those who part of the present Insurgence that's shaking up the Christian family today.
This makes peevish Christians livid and Christians who are content with shallow, "pop" Christianity shrug their shoulders with monumental disinterest.
It also makes professing Christians who are easily offended (a mark of spiritual immaturity) impute evil motives like "ego" and "self promotion" onto people they've never met just for making those who voluntarily signed up to their email lists aware of new resources.
("Self promotion" and making email subscribers "aware" of resources are two radically different things. People willingly sign up to an email list in order to be notified about new resources.)
I am actually glad when people unsubscribe from my list because I'm not writing for them. Put another way, I'm only writing for those who can't do without our weekly articles because they find them to be a significant source of spiritual food. 
My goal is to reach people who – like me – know in their bones that "there must be more" to the Christian faith than what they've been exposed to. And they want to hear from me about these topics, whether through articles, books, podcasts, YouTube videos, or live events. 
The vast majority of my readers know that both the Conservative Right and the Progressive Left are missing something significant about Jesus Christ and the kingdom of God. Therefore, having people unsubscribe is actually a good thing, to my mind. Because those people were never meant to be consumers of my work. At least right now.
(Keep in mind that I'm not talking about those who've experienced a recent tragedy, and as a result, they're unplugging from everything electronic, including email. Such cases are extremely sad, yet rare.)
Let me go further and pull back the curtain so you can see what some of my unsubscribers write us behind their computer screens. It baffles the mind how such hateful people get onto my email list in the first place.
Example 1: A recent example (rehearsed by me with minimal paraphrasing and an added dash of humor. But this is pretty much how it went down.)
Melvin Snurdly (name changed to protect the un-innocent):
"I'm a long-time subscriber and have read most everything Frank has written. I'm sorry I missed the deadline for the Titan when it was available at a discount last year. But I don't want to miss having it now. Can you tell me how to order it? I live in [names country outside the USA].
Response from my assistant.
"I'm so sorry, Melvin. The Titan was available to all countries for six months last year. Frank announced it many times in his emails, so people wouldn't forget. Unfortunately, we have a new shipper and they don't ship outside the USA. If you can provide us with a USA address (perhaps of a friend or family member), we would be happy to ship it there."
Melvin's Response:
"This is the biggest scam I've ever seen! You are all the spawn of Satan. I'm highly offended that you won't ship outside the USA. A pox on you all! I am unsubscribing from your email list and I will never read another book with Viola's name on it again!"
Okay, so the response wasn't quite that bad, but it was pretty close. Very close, actually.
Although Melvin may have read "most of my books" and although he may have been subscribed to my email list for years, nothing I've written appears to have gotten into his heart. (I've spent a great deal of time talking about the problem of Christians taking offense and acting peevishly.)
I "get" that Melvin was disappointed that the Titan no longer ships to his country. I'd be disappointed too. But to take offense like this? And does Melvin really think he's punishing us by unsubscribing? (Who is he punishing … really?)
Example 2: Fielding Melish (not his real name)
"I have a big problem with you calling Billy Graham "great." It's wrong to call another Christian great! I'm unsubscribing!!!"
I sincerely wonder if Mr. Melish has trouble with Jesus using the word "great" to describe people:
"The GREATEST among you will be your servant." ~ Matthew 23:11
"Truly I tell you, among those born of women there has not risen anyone GREATER than John the Baptist; yet whoever is least in the kingdom of heaven is GREATER than he." ~ Matthew 11:11
"Whoever practices and teaches these commands will be called GREAT in the kingdom of heaven." ~ Mathew 5:19
Hmmm …
Example 3: In this podcast episode, my email unsubscribers give me a piece of their minds. If you haven't listened to it, give it a shot. It's unlike anything I've ever come across. I bet you'll feel the same.
Point: Take heart when people dismiss you. They aren't at the stage in life where they're ready to benefit from what God has given you. And they'll often twist the mere mention of resources that can changes their lives as "merchandising" and "self-promotion," neither of which is accurate.
Keep your focus on those who appreciate your message, regardless of the size. Write and speak to and for them.
It is their lives that God is using your words to transform.
Selah.