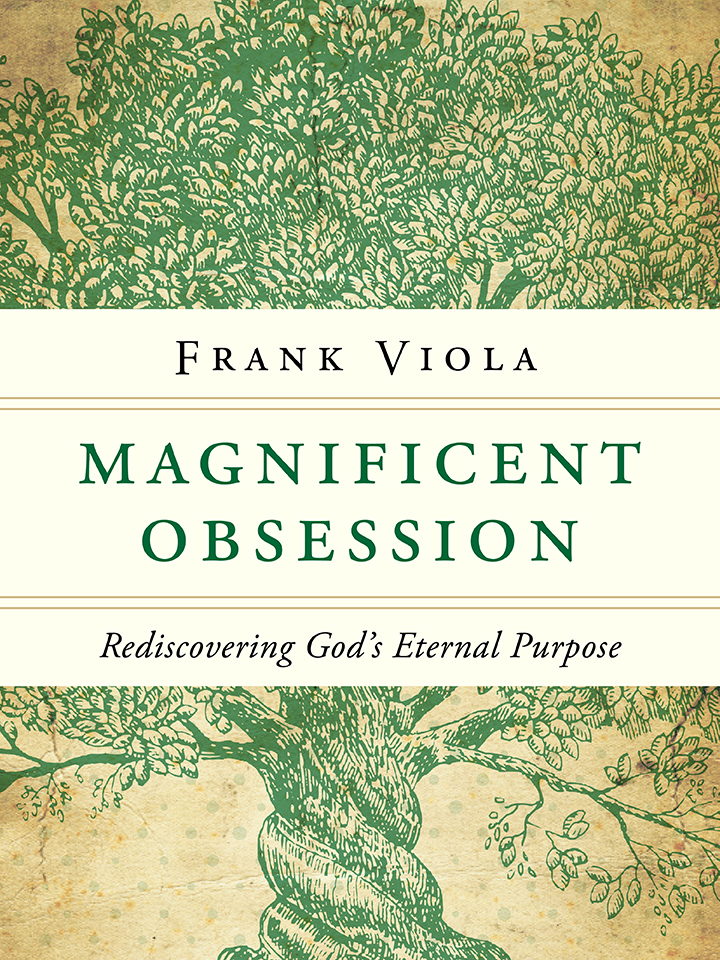 In Magnificent Obsession: Rediscovering God's Eternal Purpose, Frank Viola shares fresh content on the ultimate purpose of God that's not found in his previous books or audios.
The fact is, most Christians have no clearly defined goal in their lives. They've also reduced God's ultimate purpose to saving souls, discipling people, or trying to make the world a better place.
But God's Eternal Purpose goes far beyond any of these things.
Magnificent Obsession introduces you to a completely new way to live, move, and have your being. One that is grounded in the glorious Purpose of God, the Purpose of the Ages.
Here's a testimonial by one reader:
"Your book on the magnificent obsession is incredible! Absolutely loving it and getting incredibly encouraged through it."
~ Jason Lomelino
Table of Contents
Introduction: God Has an Obsession
1. The Revelation of the Mystery
2. The Mystery Hid in God: Part I
3. The Mystery Hid in God: Part II
4. The Mystery Hid in God: Part III
5. The First Relationship
6. The Fellowship of the Mystery
7. The Good Pleasure of His Will
8. A New Kind of Church
9. The Eternal Covenant
10. Isn't She Beautiful?
11. What's Happening Now?
12. Mission Statement
13. Questions & Answers
Appendix: Reimagining the Eternal Purpose
Free Resources on the Purpose of the Ages 
UPDATE: This book is no longer available. It's now part of Frank Viola's limited-edition Titan, THERE MUST BE MORE.
To get a copy of the Titan, go to ViolaTitan.com