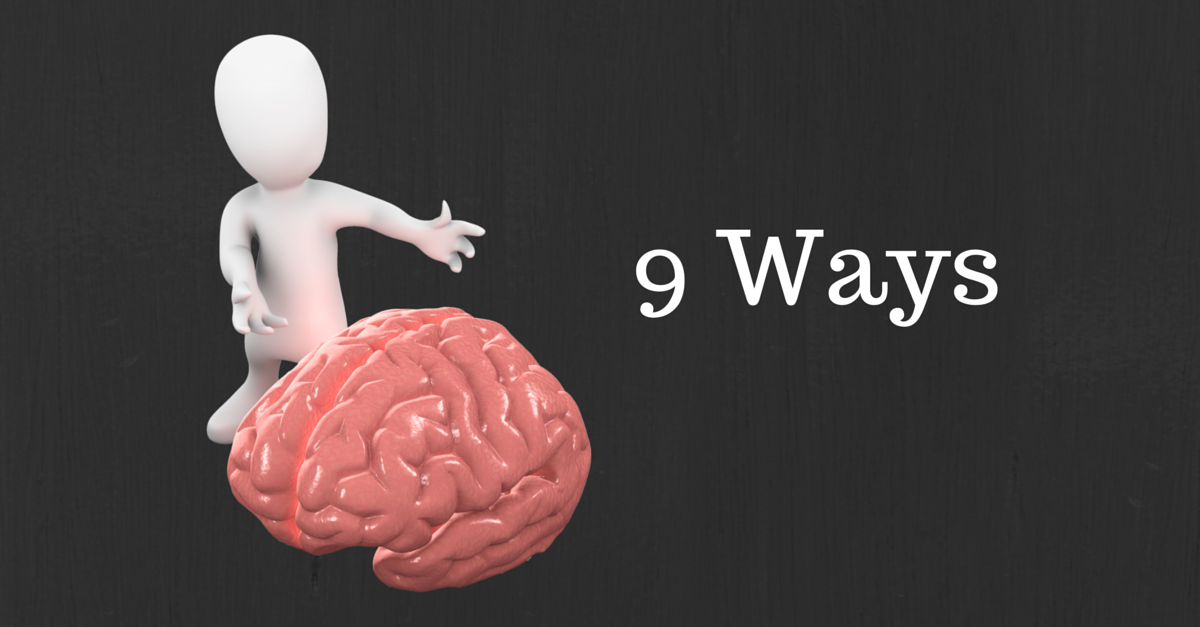 Readers frequently ask me if they can meet me for coffee or tea and "pick my brain," receiving my advice on a certain matter.
I never liked the image that this phrase conveys (I don't care for birds or any other creature picking at the flesh of my cerebrum), but I get it.
In that connection, I love sharing what I've learned (and am learning) with others.
I'm a problem-solver by nature. A good chunk of my Christian life has been spent seeking solutions to the struggles we all have and then sharing my discoveries with my readers. (I'm still on that journey, by the way.)
That said, it's impossible for me to meet with everyone who asks to. If I took those invitations, that's all I would be doing with my time. However, what follows are nine ways in which you can "pick my brain" (so to speak) and access the lessons I've learned over the years — and the ones I'm still learning today.
They are arranged in order from those which require the least investment to those which require the most. Some of them involve in-person access:
1. Search the Blog. I've written over 1,000 blog posts. Use the green category buttons at the top of the blog to search posts. There's also a Search Window on the top right of the blog.
2. Read the FAQ Page. The FAQ page contains hundreds of common questions and their answers. The page explains how to search for the topic you're interested in.
3. Get the Weekly UNFILTERED Email. Every Thursday, I send out a personal UNFILTERED email containing exclusive, raw content that's not "religiously correct." It's completely FREE. Sign up here to get on the list and receive two of my eBooks FREE as well as an audio seminar.
4. Listen to the Podcasts. I have a number of free podcasts. You can check them all out here.
5. Check Out the YouTube Channel. Our new YouTube Channel contains a mix of different kinds of video resources.
6. Read the Books. I've written over 20 books — both in print and digital formats. These books contain my best thinking on various topics for a small fee (most are less than $15). You can access my book catalog here.
7. Get the How to Live by the Indwelling Life of Christ course. You can access the course here.
8. Join The Deeper Christian Life Network. This is a premium network that provides virtual mentoring, collective inspiration, cooperative learning, and mutual edification. It also hosts an annual live conference (for Network members only) where I speak on a new subject. The conference also provides TONS of free time for fellowship and interaction Go here to join the Network wait list.
9. Book Me as a Speaker. I've been speaking publicly for a long time, ministering in hundreds of events, conferences, and churches. Currently, I accept a small number of invitations each year in order to make room for my other priorities. If you would like me to speak at your event, see my Speaking Page for details.
A Bonus for Authors & Writers. If you are an author (aspiring or accomplished), you'll want to join the wait list for my annual SCRIBE training event.
Those who attend the SCRIBE training event will get my PROLIFIC course (on goal-setting, productivity, and creativity) and The Buzz Seminar Master Course (for bloggers and writers) as free gifts. (You can also purchase those as stand-alone resources.)
So those are the ways to access what I have to offer, from the least investment to the greatest investment.
If you have any questions that aren't addressed above, send an email to Frank @ FrankViola.com