Fellow bloggers and authors often ask me about the tools I use. So here's a list of them arranged by category.
There's no question in my mind that these tools have helped me to produce as much content as I have up to this point (over 900 blog posts, over 100 podcast episodes, and over 20 books).
These tools have also enabled me to become a professional blogger.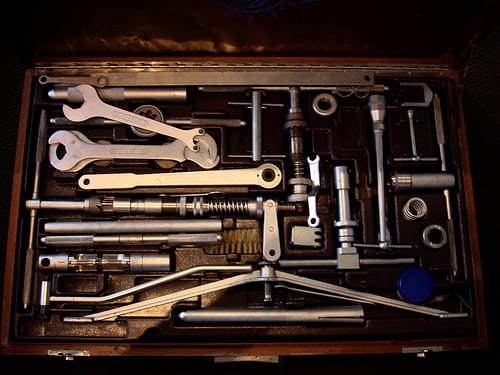 Hardware
Blogging
Speaking
Podcasting
Bible Software
Productivity