The book (edited and revised) is now only part of Frank's Titan (click the link to check it out).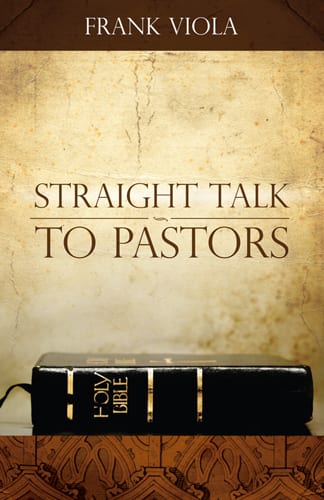 Here's the book description:
The Scene: Thirty pastors ruling over ten churches in Santiago, Chile invite one man from the United States to speak to them about church life and church leadership.
The Result: A high-drama, edge-of-your-chair message and a hair-raising question-answer session on church leadership, eldership, and authoritarian abuse that lasted the better part of an entire day.
What some have called "the most remarkable church council ever to occur on South American soil," this book contains the entire transcript of that meeting.
Within these pages you will read the entire story of how leadership functioned in the early church as Viola traces the subject from Matthew through Revelation in chronological order.
Straight Talk to Pastors is a prophetic plea to abandon authoritarian abuse and oppressive leadership structures. Its liberating message has set many Christians free from the tyranny of dictatorial leaders who overlord God's flock.