Join our community of over 80,000 monthly readers and get my special eBook and audio seminar FREE.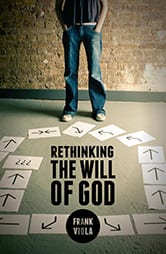 Just subscribe by Email and you will immediately receive my Weekly Blog Posts as well as my Periodic Personal Updates straight into your inbox.
As a "thank you," you will receive my eBook Rethinking the Will of God (Revised) & my Next Reformation Seminar.
The eBook and Seminar will be emailed to you the month after you subscribe.
IMPORTANT: After subscribing, you will receive a CONFIRMATION email within the hour. You must confirm to be put on the list. Check your Spam/Junk folder — or Promotions tab (for Gmail users) — if you don't see it. SUBSCRIBE NOW.