Welcome to my blog!
I'm Frank Viola. I'm a happily married man, a father, a cat owner, an author, a speaker, a writer, and an entrepreneur.  I love movies, music, and NY style pizza. But this blog isn't about me, it's about you.
If you are someone whose heart cry is: "There's got to be more to the Lord, to the Christian faith, and to church than this," then this blog is for you.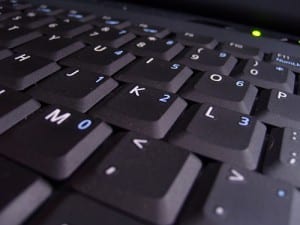 Most Christians know that something is wrong with contemporary Christianity. They want to break free from the tyranny of the status quo. The two alternatives that dominate Christian culture today is spiritual complacency on the one hand or performance-based religiosity on the other.
Modern-day Christianity is 10 miles wide and one inch deep.
I've created this blog to break through to a higher and deeper expression of the faith . . . one that digs below the surface and moves beyond the shallows.
The Deeper Journey

The blog is designed for Christians who don't feel comfortable with the Conservative Right or the Progressive Left, but who are looking for a more authentic, biblical expression of the Christian faith that contains and ignites passion for Jesus. It's purpose is to instill a greater love for Christ in your heart by unveiling the deeper aspects of the faith. Oh, and if you have good sense of humor and enjoy laughing, you're in the right place too.
Here are the seven themes I write on, all of which are related to "The Deeper Journey."
The Deeper Christian Life
Rethinking the Status Quo
In other words, this blog expands the themes that are found in my books. Those themes are .  .  .
1. The Deeper Christian Life – these books are designed to set Christians free from legalism, guilt, a sense of false identity, and the overall shallowness of the Christian faith today. The books explain what it means to make Jesus Christ supreme and central in a world (even religious) that's lost sight of Him. Titles are Jesus: A Theography, Revise Us Again, From Eternity to Here, Jesus Manifesto, Epic Jesus, When the Pages Are Blank, and Beyond Evangelical.
2. Radical Church Reform – these books show that the traditional way of doing church has been tried and found wanting. It's also largely unbiblical. The books explain how we can return to the vibrancy of the New Testament church in our day. Titles are Pagan Christianity, Reimagining Church, Finding Organic Church, and The Untold Story of the New Testament Church.
Click here to see my complete book catalog.
Periodically, I feature book reviews and interviews with other authors, as well as helpful resources that I come across. (This breaks the "echo-chamber" phenomenon that's in the bloodstream of the blogosphere today.)
fv
Frank Viola * The Deeper Journey * Psalm 115:1
Join over 80,000 other readers and receive free blog updates. If you subscribe by
Email
, you will receive my eBook
Rethinking the Will of God
(Revised) and my
Next Reformation Seminar
as a free gift. By subscribing, you also won't miss a post. If you want to start your own blog from scratch in less than 10 minutes,
click here
. And if you're looking for a hosting or domain-name service, I highly recommend
BlueHost
.
Advertising
This blog has enormous traffic (ranked in the top 10 of all Christian blogs on the Web) and we have many advertisers and sponsors because our prices are better than most blogs with less traffic. Click here to see our blog metrics and rates.
Important Links
What Does "Beyond Evangelical" Mean?
How to Book Me to Speak at Your Event or Church
My book Beyond Evangelical is the introduction and official "souvenir" for this blog.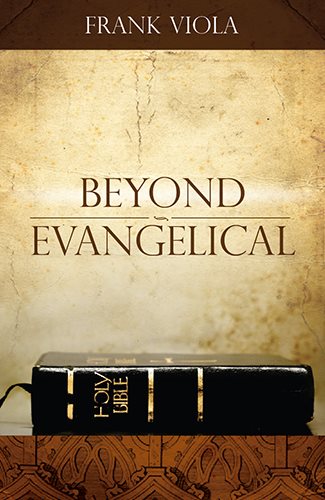 Republishing Content
All the posts on this site are copyrighted. While you are free to excerpt a post (up to four paragraphs long), including a link to the entire post, you are not permitted to copy and paste any post in its entirety.
Google penalizes websites that contain duplicate content. So this policy protects this blog as well as your site.
Permission is granted to print out the posts for personal or group use. But permission is not granted to sell them. If you wish to include a post in a publication (magazine, e-zine, or book), you will need express written permission. Send an email with your request to PTMIN@aol.com.
Some of the links in my posts are affiliate links (e.g., Amazon links). Note that I only recommend resources that I use myself or consider helpful. This disclosure is in accordance with the Federal Trade Commission's 16 CFR, Part 255.
See also the Private Policy page.