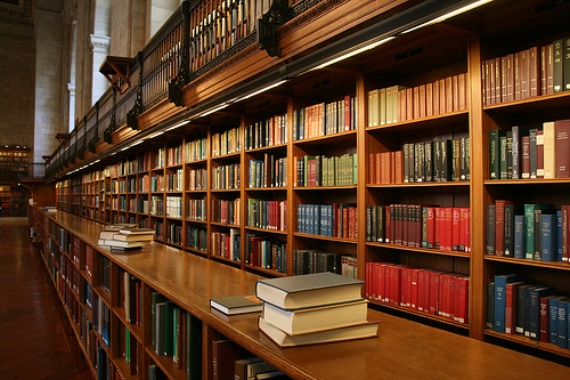 "When I get a little money I buy books; and if any is left, I buy food and clothes."
~ Erasmus
People often ask me what books I recommend reading. In response, I've compiled two main lists.
My 100 Best Christian Books Ever Written list.
My 100 Best Christian Academic Works and Commentaries list.
If you are building a spiritual library, I recommend that you begin with these titles.
Note: These aren't the "pop" books that most Christians rave about today. They are books that are in line with THE DEEPER JOURNEY.
Each book can be purchased directly from the above pages at a discount.
Be sure to read the explanatory note at the top with the disclaimer.
Click here to listen to the audio where I talk candidly about how to build a library and some "inside information" about contemporary Christian books.
If you find this post helpful, you are free to ADD A LINK to it on your blog or website. But don't copy and paste the post as this violates Google's guidelines.
Join over 30,000 other readers and receive free blog updates. If you subscribe by
Email
, you will receive my eBook
Rethinking the Will of God
(Revised) and my
Next Reformation Seminar
as a free gift. By subscribing, you also won't miss a post. If you want to start your own blog from scratch in less than 10 minutes,
click here
. And if you're looking for a hosting or domain-name service, I highly recommend
BlueHost
.