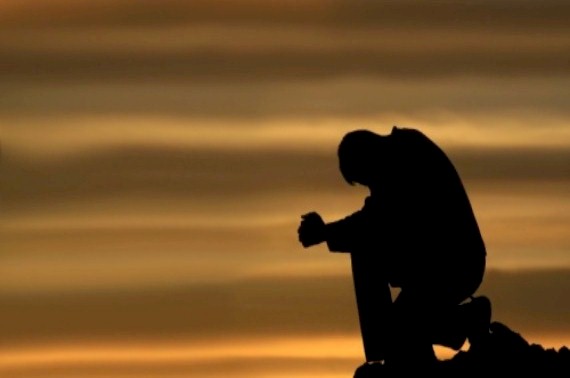 Dear Sojourners,
I have an important announcement to make concerning this blog.
Effective tomorrow – May 13th – I will be going on a sabbatical from blogging.
The reason?
Right now, I'm engaged in a titanic writing project . . . and I'm behind.
Way behind.
The Past: Looking Back
Since 2008, I've put out six books and hundreds of articles. That includes over 400 blog posts since June of 2008.
After I turned in the manuscript for Revise Us Again, I took a short (but needed) break from writing books. And I focused more on this blog. But deadlines don't move, and my new book project is awaiting my full attention.
The new project will demand the same sort of research and documentation that Pagan Christianity demanded. In short, this new project is a herculean effort.
The only thing I'm at liberty to say about it is that the subject is NOT the church. The message of the new book is for a much broader audience. And as always, I will seek to glorify my Lord in it.
I'd especially appreciate your prayers on this work as I'm keenly aware that I can do nothing apart from Jesus Christ and the enablement of His Spirit.
When will I resume blogging?
I'm not sure. It will be a matter of months for sure. I'll be back in the Fall (the earliest) or the Winter (the latest).
But I will be back.
Or [cough] "I'll be back" (uttered with Arnold's accent).
I wanted to launch the new blog before the break and begin my series on Beyond Evangelical to get folks thinking about the issues. When I return, I will continue that series.
The Future: Looking Forward
Here are the things you can look forward to when I begin blogging again (God willing, of course):
I plan to blog 5 – 6 times a week (instead of 3 to 4). Most of the posts will be shorter with a few longer essays and interviews sprinkled in now and then.
Right now, I have over 100 blog posts in my queue. They are some of the best posts I've written to date. So I'm excited about publishing them when I resume blogging.
When I continue my series on Beyond Evangelical, I'll be exploring the changing face of evangelicalism, the four divergent streams within in it (populated mostly by Christians between 25 and 45 years of age), and the future shape of the Church. I've been studying these themes for a long time, and I look forward to writing about them when I resume.
The Present: Looking Down
If you are subscribed to this blog, please do NOT unsubscribe. I will return to blogging with a bang. And when I do, you (my subscribers) will be the first to know.
If you are new to the blog, I'd encourage you to subscribe for the same reason. So you don't miss a beat when we re-start.
In the meantime, you may do the following to keep up with what I'm doing:
Join me on Twitter and follow my Tweets. I've grown to appreciate how communitarian Twitter is. It's an awesome place to mutually share resources, knowledge, the things of God, and meet new people. I usually Tweet several times a day. Including Retweeting valuable info. from others. Twitter is a shortened version of this blog. (See my Twitter vs. Facebook post.)
Subscribe to our free podcast. We will be uploading new audio messages and interviews each month.
Subscribe to our free quarterly eNewsletter. In every issue, we offer free and/or discounted resources to our subscribers.
Go through the Archives to read past blog posts and get caught up. The posts are divided by category and title, rather than by date. If a post ministers to you, Tweet it or "Like" it. In this way, others may benefit and the posts will be kept alive. Comments will remain open as our beloved Blog Manager will still be moderating.
Check out the Mediography to view articles and essays you may have missed. New articles and print interviews will be posted there also while I'm on this sabbatical.
Thank you so much for your friendship, your prayers, and your spiritual support and encouragement.
Today's motto: God is after a people who are captured by and for His Eternal Purpose. Find out what it is, and give your life to it.
I remain,
Yours in His bonds,
fv
Psalm 115:1