"Writing a book is an adventure. To begin with, it is a toy and an amusement; then it becomes a mistress, and then it becomes a master, and then a tyrant. The last phase is that just as you are about to be reconciled to your servitude, you kill the monster, and fling him out to the public."
~ Winston Churchill
The title of this blog post is the title of my new podcast episode which is now available for download or streaming.
In it, I talk about the behind-the-scenes story of how Len Sweet and I wrote our new book, Jesus: A Theography.
The podcast includes our struggle to co-author this titanic book, how long it took us to write it (which is both comical and scary), and why we deliberately chose not to have any endorsements.
I think you'll be surprised by various elements of the story . . . including the first-rate New Testament scholar we asked to tear the book up with his critical remarks before we "flung the monster out to the public."
(You'll have to listen to the audio to find out who that scholar is . . . and yes, we incorporated all of his critical feedback into the finished product.)
Like many of my other episodes, this new broadcast has a good dose of humor sprinkled into it. So if you don't have a sense of humor . . . finish your coffee, exit out of this window (or email), walk away from your computer (or smart phone), and forget that you ever read this post.
Also, my 5-part series on Colossians has also been uploaded to the podcast.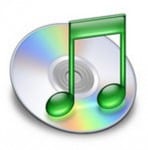 Click here to listen to the episode on iTunes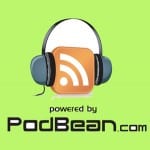 Click here to listen to it on the podcast site
P.S. One final word about Jesus: A Theography. So far, people who are N.T. Wright fans (especially his work on Jesus) and people who are John Piper fans (especially his work on the Bible) are loving the book. That might be a good gauge for many of you who are undecided on whether or not to get a copy right now.