The following is a guest post by T.E. Hanna.
I'm posting this guest article for two reasons: (1) It's excellent and sorely needed today within the Christian community, and (2) I've never heard or read anyone else address it.
Here's my preface to Hanna's article.
Have you ever emailed a fellow Christian and never gotten a response? Realizing that they may have missed your email or it went into their spam folder, you send several follow ups and there's still no reply.
Granted, if you are writing someone flames, nasty notes, personal attacks, spam, or contentious statements, you should expect to be ignored.
But how about if you've been very generous to someone . . . maybe they're even a peer of yours . . . and they simply don't reply to you.
This is a big problem and it goes straight to the matter of being a faithful follower of Jesus. Jesus said, "treat others the same way you want to be treated" (Matthew 7:12), and that applies to responding to emails as it does to everything else.
Oh, and to hide behind, "I get too much email," just doesn't cut it. (That statement is coming from someone who gets around 1,000 emails a day and my assistant and I do our dead-level best to reply to all who ask for a response. Occasionally emails go into spam, so if we don't reply, try again and we will.)
All told, if you've experienced the frustration of unrequited emails, read this article by T.E. Hanna and share it with all the people who haven't responded to you after many attempts to get a simple reply.
Maybe they will see that replying to emails isn't a trivial matter, but it's an aspect of godliness.
–
How Returning Emails is a Reflection of Your Walk with Jesus
by T.E. Hanna
Empathy is a powerful thing.
There is something about looking a person in the eye that makes it difficult to wrong them.
Jesus' admonition in Matthew 7:12 to "do to others as you would have them do to you" is far easier to abide by when one is forced to watch the results of their behavior play out in the face of the person before them. We reflect ourselves in others, connect with them, and feel with them.
In the absence of contact, however, empathy becomes strained.
It is far easier to distance ourselves from the impact of our behavior when that distance becomes literal. In an age where communication is shifting from the water cooler to the Internet, this aspect of Christian hospitality comes under fire.
For the purpose of brevity, let's look at just one expression of Christian hospitality in an electronic age: the email inbox.
Here are three reasons hospitality is failing and how we can and must reclaim Matthew 7:12 in our digital relationships.
1. Email Has Limited Urgency
When we engage in direct conversation with another individual, there is a limited amount of time to respond to a query before we communicate disinterest. As a result, there is a certain urgency to respond to a conversation item in a timely manner.
With email, however, such urgency is lost. The sender does not know when we open their message or if we do at all.
Responding takes time, and sometimes careful thought. If we find ourselves with time in limited supply (or simply annoyance with that individual) we may easily discard the email or file it for later attention.
The problem with ignored responses is that it still communicates disinterest. And it violates love.
While we may not have to look the person in the eye when we blow them off, eventually that message is communicated anyhow. Hospitality in a digital age requires us to remain attentive to the impact our actions still have on others and to respond in kind. This may mean closing out our day by reviewing outstanding messages and taking a few moments to respond.
Solution: Be intentional in responding in a timely manner.
2. Email Can Be Overwhelming
When we engage in direct conversation, there is a certain rhythm to the discussion. Even amidst a group, there is a trade-off between speaker and listener. During those times when multiple individuals vie for our attention, it is very natural to pause one individual, conclude the current conversation, and then turn to the person waiting to speak.
In email, there is no such rhythm.
On a good day, our inboxes are easily manageable as we filter out the sales messages and engage those legitimate queries with our responses.
On a bad day, however, our inboxes can easily fill up with far too many messages to connect with in a timely manner. The problem with this is the same as with problem 1: the sender is entirely unaware of the state of your inbox, and a lack of response still communicates disinterest and a lack of love.
For many of us, this is a combination of an organizational issue and a communication issue. On the one hand, developing a system to better organize our email and assigning a set period of time to then work through the messages will often help in mitigating that sense of becoming buried.
In those instances where we are legitimately overwhelmed, a simple response acknowledging receipt of the email with a promise to follow up honors the sender and values their communication.
Solution: Acknowledge the email and follow up in a timely manner.
3. Email Lacks Accountability
Perhaps the greatest challenge to Christian hospitality in a digital age is the way it distances us from one another. There is a dehumanizing aspect to communication when the actual human experience is removed.
To complicate matters further, nobody but us knows if we actually receive an email or if it was caught in a spam filter, and nobody but us knows how regularly we check our inboxes. This not only diminishes our impetus for timely response, it provides us with ready-made excuses for why we failed to respond at all.
It is here where Christian virtue ethics truly come into play. The idea behind virtue-ethics is that our behavior not only reflects the virtues that we espouse, but it also works to cultivate these same virtues. It is this cultivation that is at the heart of Christian character: we embody our faith even when nobody else will know about it.
The directive given to us in Matthew 7:12 is a virtue as much as it is a commandment. It is because it is a virtue that it is so all-encompassing.
It is as a virtue that it sums up all the law and the prophets. When we realize what it means to embody the call of hospitality as a virtue as much as a divine commandment, then we realize that it is a part of who we are being shaped to be rather than merely a rule we are instructed to follow.
In this awareness, accountability becomes a secondary consideration; our primary consideration is what type of Christian we ultimately want to be.
Solution: Become your own accountability.
The digital age is creating new challenges in how Christians reflect hospitality and love in the relationships around them. The call to "do unto others" is a universal one, however, and it draws us to see ourselves in other people. Seeing ourselves in others is the very definition of empathy.
And empathy is a powerful thing.
T. E. Hanna is the author of Raising Ephesus: Christian Hope for a Post-Christian Age and he writes regularly on issues of faith and culture at TEHanna.com.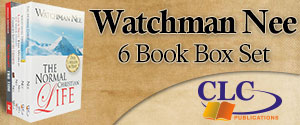 Join over
80,000
monthly readers and receive free blog updates. If you subscribe by
Email
, you will receive my eBook
Rethinking the Will of God
(Revised) and my
Next Reformation Seminar
as a free gift. By subscribing, you also won't miss a post. If you want to start your own blog from scratch in less than 10 minutes,
click here
. And if you're looking for a hosting or domain-name service, I highly recommend
BlueHost
.