The 110th episode of the "Christ is All" podcast has just been published.
It's a conference message that I delivered in 2007 to a multiethnic church.
My text was Ephesians Chapter 2.
You won't want to miss it.
As always, if you enjoy it, pass this post on (using the share buttons below) and be sure to subscribe in iTunes or Beyond Pod below.
Listen to the episode in the following venues: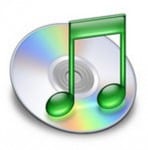 iTunes Subscribe (for Apple devices)
Beyond Pod (for non-Apple devices)
Click here for detailed instructions on how to subscribe to the podcast using your smart phone or tablet, how to rate the podcast in iTunes, and how to find time to listen to podcasts if you're busy.