Frank Viola is a bestselling author, speaker, blogger, and podcaster. He has planted missional churches and consults other authors, bloggers, and writers. (Viola is not to be confused with the major league baseball player by the same name.)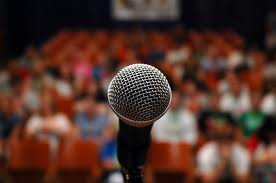 Viola's blog is ranked in the top 10 of all Christian blogs on the Internet today, and six of his ten published books have hit best-seller lists (two of his titles were CBA Bestsellers).
His podcast – "Christ is All" – ranked #1 in Canada and #2 in the USA in the "Christianity" category on iTunes and is one of the most popular podcasts among evangelical Christians.
Frank is married, he's a father, a proud cat owner, and he lives in Florida. He's been quoted in TIME magazine and has contributed interviews or articles in Christianity Today, Charisma, Ministry Today, Relevant, Life Today, The Christian Post, Good News, and CBN.com. He enjoys NY-style pizza, Florida beaches, and reruns of Seinfeld.
Viola has done joint writing projects with Leonard Sweet, George Barna, Derwin Gray, Mary DeMuth, and Greg Boyd.
(If you're unfamiliar with Frank, you can read this short biography.)
Viola is known for his sharp wit and sense of humor as well as for his passionate and insightful speaking on Jesus and the deeper things of God.
His mission is to help serious followers of Jesus to know their Lord more deeply, gain fresh perspectives on old or ignored subjects, and make the Bible come alive.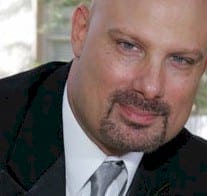 Upon invitation, Frank speaks in conferences, seminars, Bible schools, seminaries, chapels, and churches.
He has spoken in conferences with N.T. Wright, Shane Claiborne, Brennan Manning, Jon Acuff, Leonard Sweet, Paul Young, George Barna, Scot McKnight, Larry Osborne, Dan Kimball, Neil Cole, Alan Hirsch, Felicity Dale, Andrew Farley, MaryKate Morse, Wolfgang Simpson, Tony Fitzgerald, Mark DuPont, Jon Zens, Milt Rodriguez, and many others.
Viola has written over 20 books. His most popular are:
From Eternity to Here (David C. Cook) – CBA Bestseller
God's Favorite Place on Earth (David C. Cook) – Amazon Bestseller (ranking #13 out of all books)
Jesus Now (David C. Cook) – CBA Bestseller
The Day I Met Jesus (Baker) with Mary DeMuth – CBA Bestseller.
Jesus Manifesto (Thomas Nelson) with Leonard Sweet – Amazon Bestseller (ranking #6 out of all books)
Jesus: A Theography (Thomas Nelson) with Leonard Sweet
Revise Us Again (David C. Cook)
Hearing Frank Speak
To be notified about Frank's speaking events, fill out our Event Form. You will be notified about upcoming events via email.
Inviting Frank to Speak
What Others Are Saying . . .
"Viola blew us away with his message on the glories of Christ, wowing us all."
~ Brandon P.
"Frank Viola's talk made me weep. I realized that I wasn't the only one, many others in the audience were in tears. Overwhelming!"
~ Jennifer C.
"Viola's message at Momentum changed my life. I've never heard Christ presented so powerfully!"
~ Don R.
"I enjoyed many of the speakers at NCYM, but when Viola spoke, he blew our minds. He brought the word of the Lord for the weekend."
~ Jeff. T.
"Viola's talk on the bride of Christ at the Zoe Conference wrecked me. I was undone. What a beautiful message! It set me free."
~ Amy R.
"I heard Viola speak at George Fox and he held me spellbound. I'll never forget what he said, it was powerful. I loved his humor too."
~ Brad B.
"I heard Frank speak for the first time at the Sustainable Conference in St. Pete. It was POWERFUL! He told the whole story of the early church from Acts to Revelation without using any notes. It was gripping."
~ John E.
What Conference Hosts Are Saying . . . 
Of all the conferences we've hosted, and all the speakers we have flown in from around the world, Frank Viola remains the most highly spoken of and most often referenced speaker we have had. The reason is simple, his humble attitude and approachability combined with his gift for drawing in an audience with captivating stories and relevant content is second to none."

~ Josh Stone

"Frank Viola is a unique voice that the American church needs to pay attention to. In so many ways, today's culture diminishes Jesus and the Christian life. In an effort to remain relevant, the church has unfortunately been swept up, too, and we've taken our eyes off Jesus. At our invitation, Frank delivered a series of messages in our Brethren Church in Indiana. Frank's messages got our eyes back on Jesus. After listening to him, your view of Christ will be heightened; your love for the Lord will be deepened; and your desire to be a part of this thing called 'church' will be strengthened."

Tim Bordeaux, pastor

"We have regularly invited Frank to speak at our annual conference. Each year, he brings messages that exalt Jesus Christ in a striking, refreshing way. I have personally been present to hear Frank speak to audiences since the year 2000. His presentations have impacted me deeply as no other speaker has. What I appreciate most about Frank is that the heartthrob of his content is Jesus Christ as crucified, buried and raised, and the critical implications for our living that flow out of His work and words."

~ Jonathan Zens

"Frank Viola has been a keynote speaker at many of our Momentum conferences. He always gives an insightful and helpful presentation. Frank's books, blogs and presentations have been an inspiration to millions. His experience and depth of knowledge along with his relaxed humorous demeanor makes him a favorite."

~ Ken Eastburn
Frank's ministry is described as The Deeper Journey and his speaking ministry falls into two categories:
(1) THE DEEPER CHRISTIAN LIFE. This ministry is very broad, and Frank speaks to churches of all types, Bible colleges, seminaries, and conferences in this capacity. You can hear a sampling of his speaking in this regard in the following messages:
Christ in You – Epic Jesus Conference 2014: First Brethren Church, Indiana
For God So Loved the World vs. Love Not the World – NCYM 2013: Colorado Springs, CO
The Deeper Journey – 220 Conference 2013: Bent Tree Bible Church, Carrollton, TX
Diary of a Desperate Samaritan Woman – Momentum 2008: Dallas, TX
The Gospel of the Kingdom – Missional Church
The Ultimate Issue – InterConnect 2014: Nasvhille, TN
Pressing Into the Kingdom – Florida Community
(2) GOD'S GRAND MISSION. Frank speaks on this theme at missional church conferences and church renewal events. You can hear a sample of his speaking in this regard in the following messages:
The Eternal Purpose – Infusion 2010: Washington DC
Living by the Indwelling Life of Christ – Missional Church
Vantage Point: The Story We Haven't Heard – Part I – Threshold 2010: Las Vegas, NV
Vantage Point: The Story We Haven't Heard – Part II – Threshold 2010: Las Vegas, NV
Frank also talks about church planting from a unique New Testament perspective and many years of experience in the trenches.
If you would like to INVITE FRANK to a speaking engagement, send an email to PTMIN@aol.com with details.