Frank Viola is the bestselling author of God's Favorite Place on Earth, From Eternity to Here, Jesus Manifesto, Revise Us Again, and many other titles. (He is not to be confused with the major league baseball player by the same name.)
Upon invitation, Frank speaks in conferences, seminars, Bible schools, seminaries, chapels, and churches. He has spoken in conferences with N.T. Wright, Shane Claiborne, Brennan Manning, Jon Acuff, George Barna, Paul Young, Leonard Sweet, Scot McKnight, Alan Hirsch, Larry Osborne, Dan Kimball, Neil Cole, Andrew Farley, Wolfgang Simpson, Tony Fitzgerald, Mark DuPont, Jon Zens, Milt Rodriguez, and many others.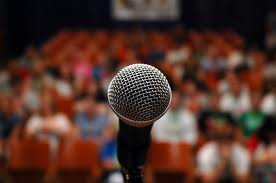 Hearing Frank Speak
To be notified about Frank's speaking events, fill out our Event Form. You will be notified about upcoming events via email.
Inviting Frank to Speak
Frank's ministry is described as The Deeper Journey and his speaking ministry falls into two categories:
(1) The deeper Christian life and the more profound aspects of walking with the Lord. This ministry is very broad, and Frank speaks to churches of all types, Bible colleges, seminaries, and conferences in this capacity. You can hear a sample of his speaking in this regard in the following messages:
Epic Jesus: The Christ You Never Knew - Momentum 2011
For God So Loved the World vs. Love Not the World – NCYM 2013
The Deeper Journey - 220 Dallas 2013
Diary of a Desperate Samaritan Woman: Telling the Story Differently - Momentum 2008
Remember Peter: Rethinking the Love of Christ - CrossBridge Church
(2) God's eternal purpose (or grand mission), meeting under the headship of Christ, and organic missional church. You can hear a sample of Frank speaking on this theme in the following messages:
The Eternal Purpose - Infusion 2010
Living by the Indwelling Life of Christ – Missional/Organic Community
Vantage Point: The Story We Haven't Heard – Part I - Threshold Las Vegas 2010
Vantage Point: The Story We Haven't Heard – Part II - Threshold Las Vegas 2010
If you would like to INVITE FRANK to a speaking engagement, send an email here or to PTMIN @ aol.com with details.