Just click the links to listen or right click and "save as" to download. The audio sessions in the Master Classes were delivered in live events. Testimonials from the Galatians in 3D conference appear at the bottom of this page.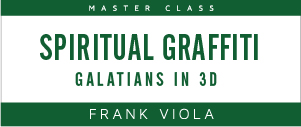 Galatians in 3D – Part 1 – Preface & Objective
Galatians in 3D – Part 2 – The Galatian Story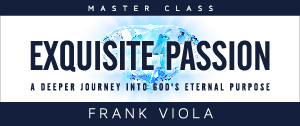 Exquisite Passion – Part 18 – The Tabernacle of David
If you are interested in gaining access to all the audio messages in these Network Master Classes, JOIN THE WAIT LIST HERE.
You'll be sent an email sometime in January 2017 with instructions. So keep an eye out in your spam folders (many valuable emails land in them).
TESTIMONIALS FROM THE 2016 DEEPER CHRISTIAN LIFE CONFERENCE – GALATIANS IN 3D

"This conference more than met my expectations. I've been to several conferences that Frank has created and they have all been extremely high quality and well worth my time. This one, however, topped them all because of what took place around our tables and within the connections that were made. I will never be able to read the book of Galatians the same way now that Christ has been so fully revealed through both Frank's presentation and the interactions that followed. It was one of the most Christ-centered, Jesus-hungry, Spirit-led gatherings of the saints that I've been involved in. Wish I could put myself in a time machine and be whisked away to next year's conference!"
– Joel Davis
"It has been over a week since Annette and I returned from the DCL 1st Annual conference. Our spirits are still processing and eating the Christ meat that was served by Frank and our brothers and sisters in the Body of Jesus Christ.  There is so much to talk about that occurred in such a short period of time. So one really important revelation/confirmation that Annette took away from the conference was, 'She was raised in a legalistic church. The Lord confirmed through the whole conference how legalism hinders your spiritual growth and relationship with Christ. Jesus nailed legalism to His cross.' Annette realized and experienced a liberation during the conference. She is singing a song that says, 'I am free. Thank God I am free. No longer bound. No chains holding me.'"
– Jeffrey Harley
"Relationships forged for life! The instant bond my husband and I experienced with fellow like-minded followers of Christ was beyond what I could have hoped for. I was able to get a taste of what the great feast will be like as I sat around a lunch table with brothers and sisters from Canada, Columbia, Philippines and Australia whose hearts God had intertwined with mine in just one day. My heart ached as we left to go back to our different parts of the world but I was filled with great hope that we really can and will experience the unity Christ prayed for all believers to have. I returned home with a rich deposit to spread the seeds of life with those God places along my path."
– Christine Childs
"The conference was life changing for my wife and I. During this conference, God did so many amazing things that dealt with the biggest questions and issues we have had spiritually for years. I have never seen Him so at work, orchestrating and revealing things in such a short time. As a result, my wife and I, for the first time, are free of feeling legalistic duties, have a closer walk with the Lord and with each other, met so many wonderful brothers and sisters we connected with on a deep spiritual level, got greater clarity on our calling and missions, have been able to share already with several of our brothers and sisters at home what we learned and what God is doing, and have experienced the Spirit operating in our lives more freely. In particular, I have seen the biggest change in my wife. God has richly touched and blessed my life over the past 8 years, but nothing I have ever been a part of before has God used so mightily in my life as this conference! I will definitely do what I can to be back next year."
– Justin Bowen
"I am really glad I took the time to travel out to the DCL Conference. This conference was an amazing and life-changing experience. The teaching was enriching and the fellowship was very edifying. It was so refreshing to see brothers and sisters from around the world who share a passion for the Lord Jesus Christ. Praise be unto God for there is freedom in Christ."
– Gordon "Julian" Bright
"Praise God! Thank you for allowing me to attend. I went needing a fresh encounter with our Risen Lord. I got more than I would have imagined. It was awesome having people traveling from Asia and Europe and from all over the US. Frank also recognizes that the body of Christ needs to listen to one another. We need to be actively participating in our gatherings (under direction of the Spirit). If you are finding yourself a tired spectator than you need to come."
– John Henderson
"The Galatians in 3D conference was an exceptional experience. Frank is an excellent teacher and brought the book of Galatians to life. Legalism is a silent disease of sorts in the church, if you're not looking for it you probably won't see it in all the areas where it is residing. The study of Galatians shined light on the lies of legalism being a necessary part of our Christian walk. It was wonderful to meet and communicate with new friends, and experience the teaching and fellowship of brethren functioning in the body of Christ together. When the Galatians Master Class is posted, all who did not attend will hear the awesome message of freedom that Galatians contains. I encourage all on the network who were not able to attend this year to set your sights on the goal of attending next year. I believe you will not be disappointed."
– Jim Maus
"The letter to the Galatians will never be the same for me because of the DCLN Conference. The time with brothers and sisters was edifying, and each day was pumped full of inspired discussions. I will be looking forward to connecting with new friends throughout the year and already can't wait for the next conference. Thank you Frank and the team for facilitating such a meaningful weekend!"
– Jerry McCarty
"I had a sense of urgency and excitement about coming to the DCL Conference in order to meet other truth seekers and to see if the Life-imparting reality of Frank's books matched the person speaking from the podium. I soon discovered that I was not alone on this quest, nor was I disappointed. Not only did we study Galatians with a "master of context," but we were given immediate  opportunity to practice what we came for and share our portion of Christ with each other at big round tables. The indwelling Spirit was evident throughout and what I took home was caught as much as taught."
– Judi Gabai
"Attending the Deeper Christian Life Conference brought wonderful enrichment, inspiration, clarity, and connection with other like minded people. I flew from Abu Dhabi in the United Arab Emirates specifically for this conference, and words escape me in describing how much it was a blessing to be apart of. Personally, I found it to be uniquely different from other Christian conferences I have attended in that so much quality time was given for genuine fellowship. Not only did we hear great teaching from Frank that edified us as the body of Christ and lifted much of the heavy weight of legalism, that is to say "the christian expectation" off our shoulders, but we were encouraged to minister and share with one another through round table discussions and informal assignments, and this along was a productive exercise that we all learnt from. The DCL conference helped ground us in a deeper appreciation and understanding of our relationship with God by both hearing what Frank had to share, and also learning from the varied experience of other participants."
– Franz Paten
"As soon as I heard there was going to be a conference I was determined to attend no matter what, and I'm so glad I did! I was greeted by a roomful of people simply being people. People in search of a deeper walk with the Lord, all desiring to learn to live by His indwelling. They were real. Transparent. And oh, so divergent! What a great representation of unity in diversity. Many have mentioned Frank's gift of revealing what we have often missed in Scripture. It amazes me that what he uncovers, though not explicitly written in Scripture, once revealed – is obvious! Like it was there all along and I just missed it because I didn't know how to look for it."
– Barbara Heidt
"As a personal confession, I am quite introverted, and in the week leading up to the conference found myself increasingly anxious over being in the midst of so many unfamiliar faces. To myself, I thought it quite out of character to place myself in such a situation.What I found was a remarkable, very real energy beneath the surface of the entire weekend – it was present throughout the ministry sessions, roundtable discussions, and fellowship time. There was a genuineness, an unspoken common bond that was present in everyone I spoke to and ate with – such that any introverted tendencies went out the window. I have never experienced that – it defies description. Hopefully, this will encourage others with a similar disposition. The conference helped me to turn a spiritual corner, with both the spoken ministry (phenomenal!) and fellowship, which put a big crack in my introverted shell. And my experience over that weekend gives me something to draw from when I'm running spiritually dry – I remember that I am free, that there are beautiful saints out there, and that singing can be absolutely glorious!"
– Andy McLoughlin
"Through the conference I realized how much damage legalism begets. That the fruit of the Spirit is an overabundance of divine life. How the works of the flesh take over and destroy individual relationships, as well as community life. I saw and experienced more of our wonderful Lord through the ministry delivered and in the words of brothers & sisters as we shared Him around the tables, especially on the second day. Oh, and the singing too!"
– Mary Ellen Robinson
"Wow, where to begin! I arrived at the opening session Friday morning with great expectations, hungry to meet the Lord and find community with His body. I found a couple of sisters I immediately clicked with and hope to keep in contact with them. As we met around the tables sharing our hearts with so many, we quickly bonded in a deep way, and by Saturday night table session we were flowing together seamlessly with no prompting, no one dominating or rambling. The longing for connection with like-minded believers was so evident on the humble faces of so many intent on seeing Jesus in our brothers and sisters – pouring out, receiving, getting more revelation. Having the cannonballs of legalism drop from our backpacks, we were walking freely and quickly into the rivers of water of life! It was extraordinary to me, an extreme introvert, how comfortable I felt approaching people I had never met before, and sharing deeply with them the things of the Lord. I long for the day when I can be in a functioning fellowship on a regular basis. But even if that doesn't happen, at least I know it's possible … I saw it myself in Orlando! I'll be there next year Lord willing and the creek don't rise!"
– Sue Smith
"The conference was awesome. It was also very reassuring to meet people with similar beliefs. We also enjoyed the breakaway sessions."
– Kevin Pruitt
"The DCL conference was a time of sharing solid spiritual food with one another. The teaching and sharing were exceptional – a fresh new way of looking at what may be familiar texts. I very much appreciated the simple ways that Frank encouraged every-member participation and ongoing fellowship through meal sharing and little 'assignments." We made solid friendships and look forward to keeping up with our new spiritual pen pals, encouraging, sharpening, and strengthening one another-which fortunately is pretty easy to do these days."
– Sabrina and Bob Conti
"My wife and I thoroughly enjoyed DCLC 2016. I really appreciate Frank bringing to life the events that led to Paul writing the letter to the Galatians. Frank did a great job of explaining how Paul's point that as followers of Jesus we are not under the Law relates to the burden of many Christians carry living under "Christian expectations." It's given me a new understanding – not just a theological or historical understanding of Galatians – but a practical understanding of how to live each day with the freedom we have in Christ. I also enjoyed meeting a lot of people in the Deeper Christian Life Network and hope to continue to connect with many of you here and in other online spaces."
– Paul Steinbrueck
"I truly enjoyed the DCL conference. I must admit, I have never been to a conference where the speaker encourages the audience to participate so much. The exercises that Frank encouraged throughout the day help established a true sense of family that I thought was different than any other conference I had been to in the past. My only complaint is that it should have been longer. :)"
– El Shepherd
"I have to admit, when Frank said the subject of the conference was going to be Galatians, I was a little disappointed. Galatians seems to be a single-issue book, and we know that it is very important; but compared to the heights and depths we have had seen lately in Colossians and Ephesians from Frank on the person of Jesus, the issue of legalism seems pedestrian in comparison. How wrong I was. From the first session, Frank helped us see how crucial this for today's Christian and for today's church. The revelation I had on Saturday was that Galatians, and Frank's exposition of it, is the key to communicating with my peers. Frank, thank you so much for your faithfulness with to God has placed in you."
– Richard Spencer
Frank began the second morning of the conference in Galatians 4 discussing our sonship in Christ. Somewhere in the message Frank spoke the words "receive your inheritance" and I began to weep. What an amazing experience this DCLN conference was! I've never felt so free and loved by God. I kept seeing the faces of brothers and sisters in Christ, whom I had never met before, but somehow it seemed like I had seen or known them before. I felt my heart being knitted to these people in a way that I can't explain. This must be a taste of what it is like to be truly connected to the Body in organic fellowship. We can't wait for next year!
– Vara Burton
"Do you know the difference between swimming and reading a book about how to swim? The splash of the water on one's body, the sound of other swimmers, and swimming strokes; backstroke and the butterfly stroke cannot be compared to a theory. Yes. The whole conference was like taking a leap and a big jump into the pool. Refreshing and soothing.  Looking forward to another date with you'all… Holy Ones. Set free by the Lord!"
– Oladimeji Ogunleye
"This was unlike any other Christian conference that I have ever attended. From the set up to the schedule to the teaching, everything about this conference was amazing. The teaching portion was presented in a fashion that I have never seen before. It was in depth and very revealing. it truly made the book of Galatians come alive. After each teaching portion there was a time of discussion, sharing, and edifying others at your table. The fellowship during the conference was incredible. I was able to meet many people from the network, and many people form around the globe. It was so edifying and refreshing to experience the Lord with such a broad group of brothers and sisters. Normally I would be exhausted for 2-3 days after a conference, but I actually came home refreshed from this one. I highly recommend anyone who is able to attend the future conferences. Thank you for such an amazing and powerful weekend Frank."
– Daniel Passini
"So Grateful and blessed to have been a part of this time of teaching and fellowship. It was like no other conference I have been to. The teaching was Rock Solid as expected and the fellowship and connection with other brothers and sisters in Christ unprecedented especially for such a short time together. An amazing experience with amazing people all with a strong desire to authentically connect with other believers in Christ."
– Peggy Fletcher
"I enjoyed the 2016 Deeper Life conference immensely, truly from the very beginning to the end and beyond. Frank began with Matt 11:28-30 which personally set my mind singing for I have put that verse to song to the tune Seek Ye First. My soul was blessed to fellowship with many saints who came to Orlando. It broke me out of a funk of a several years loneliness. The conference lifed me up with much deep soul joy hearing God's Word and meeting, talking and singing with so many wonderful people! It was an unforgettable life imparting weekend. Thank you God!"
– Steve Kolk
"I had no expectations from the 2016 Conference, not knowing beforehand what the structure would be or the topic of the talks. I was glad to have my husband, Matt, with me, otherwise I would have been nervous walking into a room full of strangers. As soon as we sat down at a table on the first day we began to meet other interesting people. I quickly realized the people here were genuine and willing to be vulnerable, and all had some deep insights during our sharing time. I didn't get to meet everyone, but I greatly enjoyed having meals with others and meeting interesting people from other nations who spoke truth into my life and showed me that I am indeed not alone. Another highlight was getting to sing with all of them! The topic of the teaching sessions has truly revolutionized my thinking. I haven't even been a Christian for that long, and I didn't know that legalism had crept into my life in the way that it has. The message of this conference helped me realize that I have been trying to live up to Christian expectations, and I've been judging other Christians by the same expectations I was either taught or set up for myself. It is going to take some time to undo this legalistic thinking, but I understand now that walking in the Spirit is the key. If I start naturally loving other people, I will know I'm doing it right (James 2:8). This is definitely not a conference where I am going to slowly forget what was spoken about. This is going to impact my spiritual walk for the rest of my time on this planet, and I took pages of notes that I am sure I will reference again and again. Thank you Frank for your ministry and putting this conference together for us."
– Pamela Stroud
"This was absolutely awesome! It was so great to meet folks from the network and connect face to face and share Christ together. The teaching: If you struggle with piling up Christian expectations on yourself or others, Frank destroyed this way of living by presenting Paul's message in Galatians of our freedom in Christ within the full context of Paul's life so that it was delivered with the full weight as it was when it was read to the churches in Galatia. The message is clear: we are meant to be neither legalists nor libertines, but to live by Christ's life in us. The fellowship: After sessions, there was open sharing around each table to share with each other what we were learning and seeing of Christ. These times were really rich and such a blessing to hear each other share. There was also a break in the middle of the day to have meals together and spend some time getting to know folks. Many people were able to connect with others near where they live. If you have been to typical Christian conferences with a non-stop schedule of speakers, this event is much different. It is more like a retreat with time for both ministry and fellowship."
– Mark and Jennifer Lake
"Wow! This conference was amazing!! I've been to many Christian conferences in my life and this one was by far the best. Not only was the ministry incredible, but the sharing and fellowship with everyone else was remarkable. The conference changed my life. Thank you so much for putting it on. I'm ready to register for next year's conference."
– Jeff
"My wife and I just attended the wonderful Deeper Christian Life Conference in Orlando. We believe that Frank's teaching during these few days has been life-changing for us. Equally uplifting, was the warm fellowship we experienced with brothers and sisters in the Lord. We were seeing what the Bible means by 'assembling yourselves together and 'building-up one another in the faith.' This was truly the Body of Christ growing together with Christ with us as our Head. Like some others, we had come there thinking that we were delivered from legalism."
– Dave and Barbara Dittman