Most pastors and teachers today aren't familiar with Mastermind groups, even though they are incredibly popular in the business world. A Mastermind event is tailor-made to give you the breakthroughs you are looking for through collaborative presentation, sharing, and learning. Think of it as putting the most successful people in a room to share their best strategies, tactics, techniques, and tools and then getting feedback on their specific area of challenge.
MinistryMind is NOT a conference. (Pastor's conferences are a dime a dozen.)
MinistryMind is NOT a seminar. (Leadership seminars are a dime a dozen.)
MinistryMind is NOT a pastor's network gathering. (Those are very common, but unremarkable for the most part.)
MinistryMind is NOT a "support group."
MinistryMind IS a high-voltage Mastermind gathering for those who preach and/or teach!
A Breakthrough
MinistryMind is a 3-day intensive, premium Mastermind gathering — a profound and unique collaborative event for those who preach and/or teach (whether through speaking, writing, or both).
MinistryMind provides . . .
Amazing connections with other gifted people who are in ministry.
A breakthrough in your area of struggle or challenge.
The opportunity to contribute your insights to a group of your peers (if Frank invited you, he feels you have an important contribution to make.)
3-days of unforgettable fellowship and inspiration with like-minded servants of God.
In-person access to Frank Viola where he unveils the tools, tactics, tips, and strategies that have enabled him to write 8 best-selling books published by Thomas Nelson, Tyndale, Baker, David C. Cook, and Destiny Image (with endorsements from 

Matt Chandler, John Ortberg, Lysa TerKeurst, Jack Hayford, Mark Batterson, Francis Frangipane, Sheila Walsh, Jon Acuff, Leonard Sweet, Greg Boyd, Ed Stetzer, Ed Young, Mary DeMuth, Craig Keener, Shane Claiborne, Alan Hirsch, Brant Hansen, Jeff Goins, etc.

), create an A-list blog with over 1,000 blog posts, and produce two high-ranking podcasts.
Frank facilitates each MinistryMind event.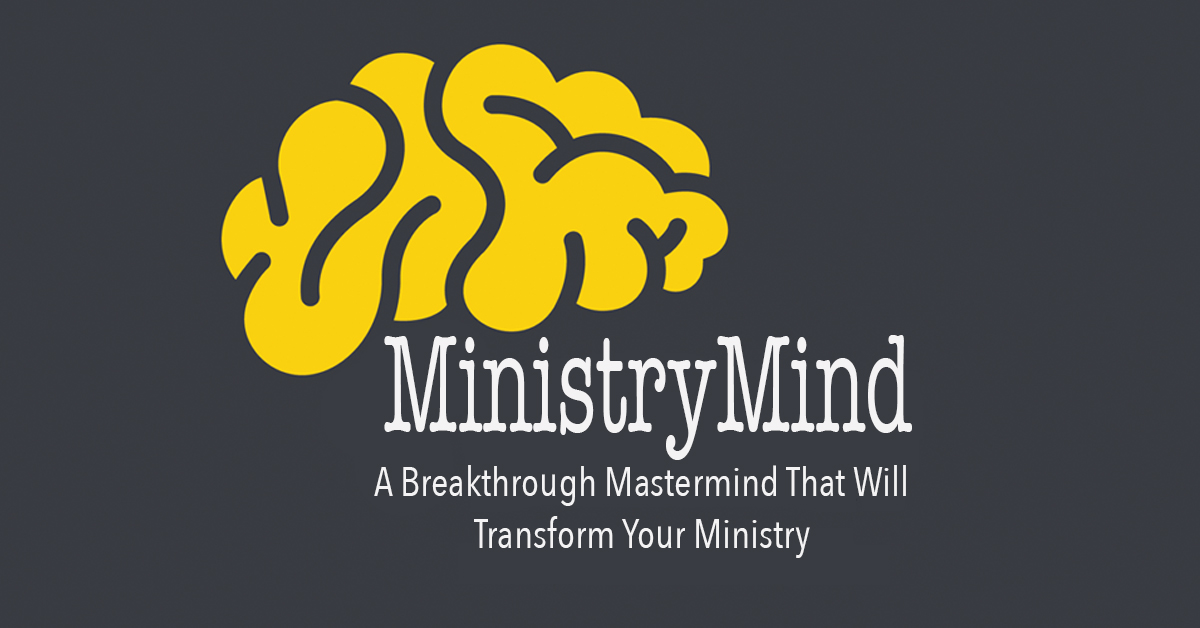 The event is open for both women and men who are in ministry. The statements in blue are testimonials from some of the leaders who attended recent MinistryMind gatherings.
"The worth and benefit of this group is not explainable in words. My experience was so rich and Spirit-filled that I will be unpacking its worth and benefits for many months to come. MinistryMind is an exceptional event!"
~ Nelson Klaiber, Lead Pastor
"The event was life-giving on every level."
~ Kim Vastine, Minister and International Teacher
"My experience at MinistryMind was profound. I'd recommend it to anyone."
~ Jeremy Evans, Pastor and Chaplain
"MinistryMind supplied an opportunity for me to reflect on my own ministry, be inspired by the sacrifices and creativity of others pursuing God's work, be affirmed in my own gifting and calling, and participate in an exercise of mutual discernment among the Body of Christ. I feel more calm and confident in approaching my work and more plugged in to the diverse activity of Christ around the world."
~ Amy J. Chase, Adjunct Instructor & Ph.D. Candidate
"MinistryMind was refreshing, raw and uncut. The time, and frankly the finances, are a small price to pay for such an experience. If you ever have an opportunity to participate in MinistryMind, bless yourself and those you serve by attending."
~ Otto Kelly, Lead Pastor and Executive Director of Crisis Pregnancy Center
MARIAH TESTIFIES ABOUT THE WOMEN AT MINISTRYMIND (VIDEO)
"The one who walks with the wise shall become wise." ~ Proverbs 13:20
"Give me six hours to chop down a tree and I will spend the first four sharpening the axe." ~ Abraham Lincoln
HERE'S WHAT YOU GAIN FROM MINISTRYMIND
MinistryMind is designed to sharpen the spiritual axe of your ministry. Here's what this special event will specifically give you:
Take Away Actionable and Practical Tools, Tactics, and Rituals (Routines). The event will NOT be monological, but diaological. Every person in the group presents their tools, tactics, and rituals that have been game-changers in their own ministries. Frank does this as well.
Make Connections With Leaders You've Never Met. The reason why Mastermind groups are so popular today is because they connect high-level leaders who live outside your city and state.
Get a Breakthrough on Your Specific Ministry Problem or Challenge. Every person in the group will have a time on the "Hot Seat" where they will ask the group for advice on a specific problem or challenging they are facing in ministry. The group will pool their collective wisdom and offer ideas and solutions. The Holy Spirit aids to give each person the breakthrough they came to receive. Frank takes the Hot Seat also.
Receive Inspiration, Insight & Encouragement in Ministry. The event is designed for mutual edification, mutual education, mutual enrichment and mutual encouragement – a valuable and refreshing reprieve from the grind of religious monotony.
Get Full Access to Frank & Forge Co-Working Relationships. The relationships forged at MinistryMind are designed to continue into networking and co-laboring opportunities. Frank regularly receives invitations from leaders to have coffee or lunch or to have phone calls to "pick his brain," but he must turn down these invitations due to time constraints. At MinistryMind, you get full attention from and access to him.
Receive 4 Books by Frank. You will get a signed copy of each of these titles when you attend.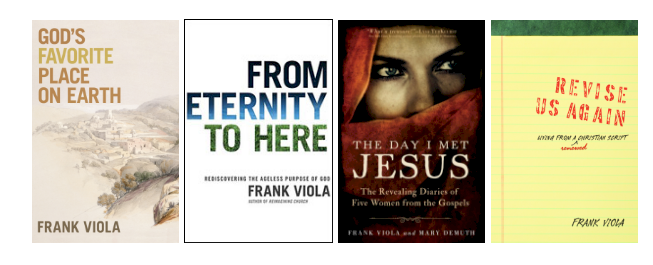 Receive Frank's Exclusive Book on Ministry. Everyone who attends will also receive Frank's digital book MINISTER TO MINISTER: 48 LAWS OF SPIRITUAL POWER. This is a high-octane look at practical ministry containing unique and uncommon lessons.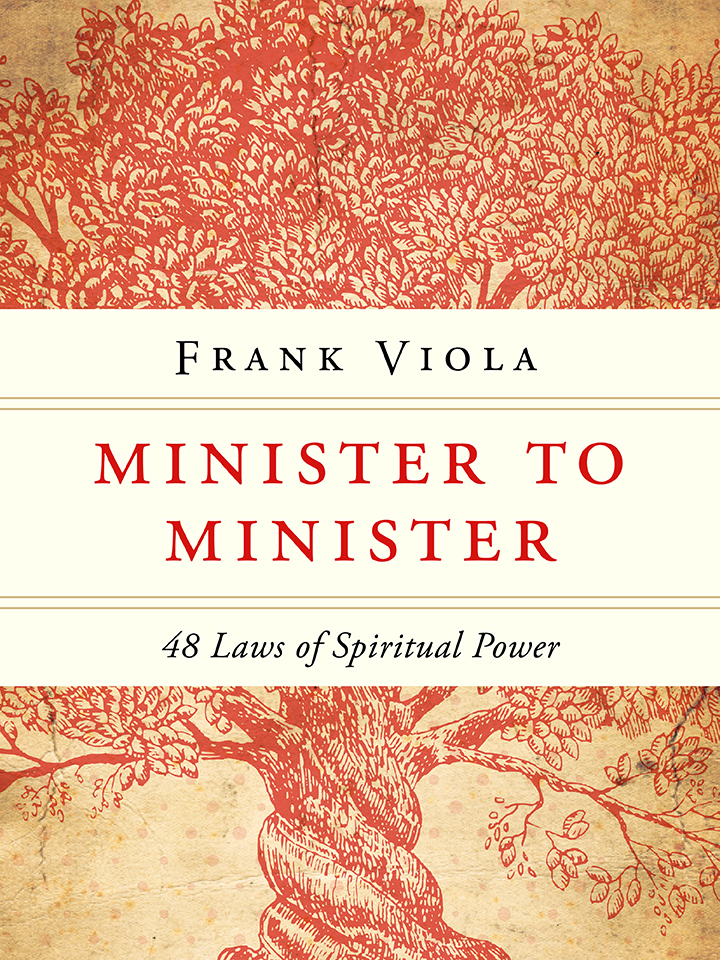 Develop & Continue the Relationships. Those who attend will have exclusive access to the closed MinistryMind Facebook group to continue the relationships and offer support and encouragement to each other. Long-standing, mutually-enriching friendships have developed from each MinistryMind event.
"I have never been a part of a gathering of such a diverse group of believers, and I sat in amazement the entire time at how quickly our hearts were knit together. My life was enriched, and I also gained practical wisdom that will be useful for many days to come."
~ Sarah Turner, Team Pastor
"MinistryMind was a great opportunity. Anyone in ministry with a desire to grow would benefit from MinistryMind."
~ Tim Oslovich, Senior Pastor & Adjunct Faculty
"My MinistryMind experience was real, fresh and life-giving. I encourage other pastors to invest in what is sure to bring a great return in both their life and the Kingdom."
~ Darwin Brown, Bi-Vocational Pastor
"MinistryMind 2016 was simply rich. It was unlike any conference I've experienced."
~ Lovell Fleming, Pastor
"MinistryMind was insightful, refreshing, non-competitive and mutually uplifting. It was well worth my time and money."
~ Brett Wade, Senior Pastor
"You are the average of the five people you spend the most time with." ~ Jim Rohn
"Every man is my superior in that I can learn something from him." ~ Gandhi
BOB COMPARES MINISTRYMIND TO PASTORS & LEADERSHIP CONFERENCES (VIDEO)
"What is unique about MinistryMind is the rare and beautiful opportunity to convene as Brothers and Sisters for purposeful, constructive work on our respective ministries, resulting in piercing insights from multiple and diverse perspectives that make for explosive results upon returning home to serve our communities. But an even greater value is the pervading spirit of fraternal camaraderie intentionally cultivated by Frank in this space where we are unleashed to own all the knowledge and wisdom inherent to our line of work, yet relieved of any need to uphold any pretense."
~ Mariah Jean, Life Coach to Christian Entrepreneurs
"The benefits of being there far outweigh your investment of time, travel, money and effort to get there."
~ Derek Turner, Lead Pastor 
"I can honestly say I had no idea what to expect, but the safety and openness experienced in this group of leaders was both healing and constructive in my development as a Christ-follower. I highly recommend MinistryMind." 
~ Tim Johnson, Director of Pastoral Care
"Wow! I was blessed spiritually, mentally, and experienced a deep refreshing to my soul. This is worth the time to be with a community where Christ is present."
~ Todd Clark, Missionary
"If you are pulled toward MinistryMind, by all means heed the call and go. You'll be so glad you did. The investment in time, openness and earthly treasure yields in return lifelong wisdom, insight, and divine treasure."
~ John Poundstone, Lead Pastor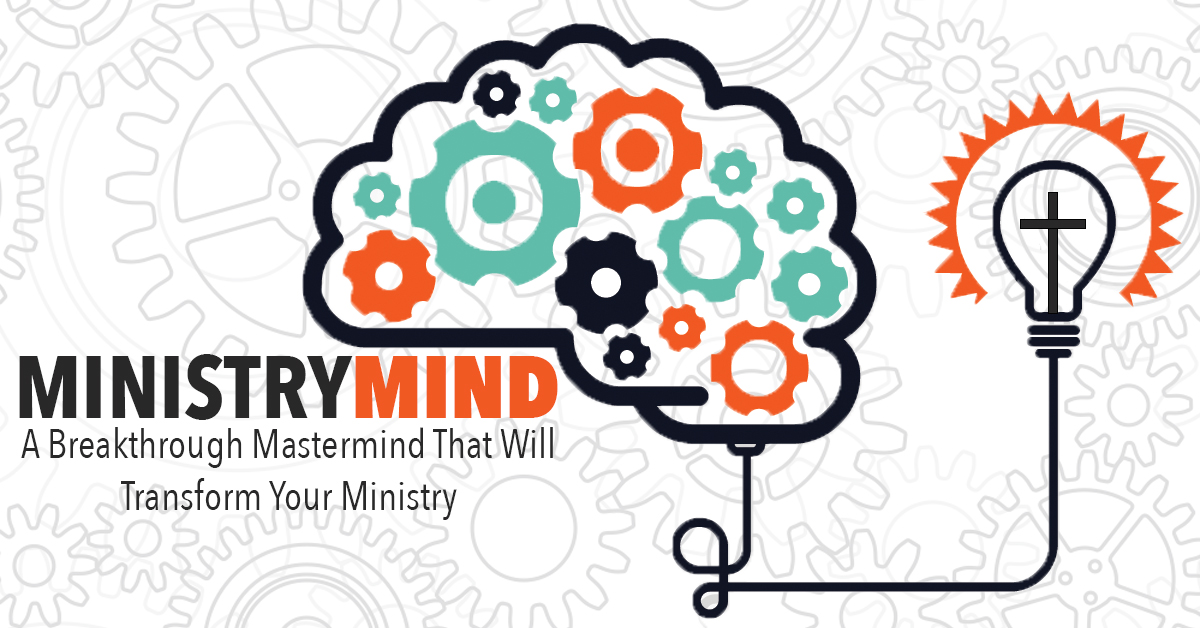 Recent MinistryMinds – Photos
Frank Viola is second from the right, first row (black hat).
Frank is in the middle.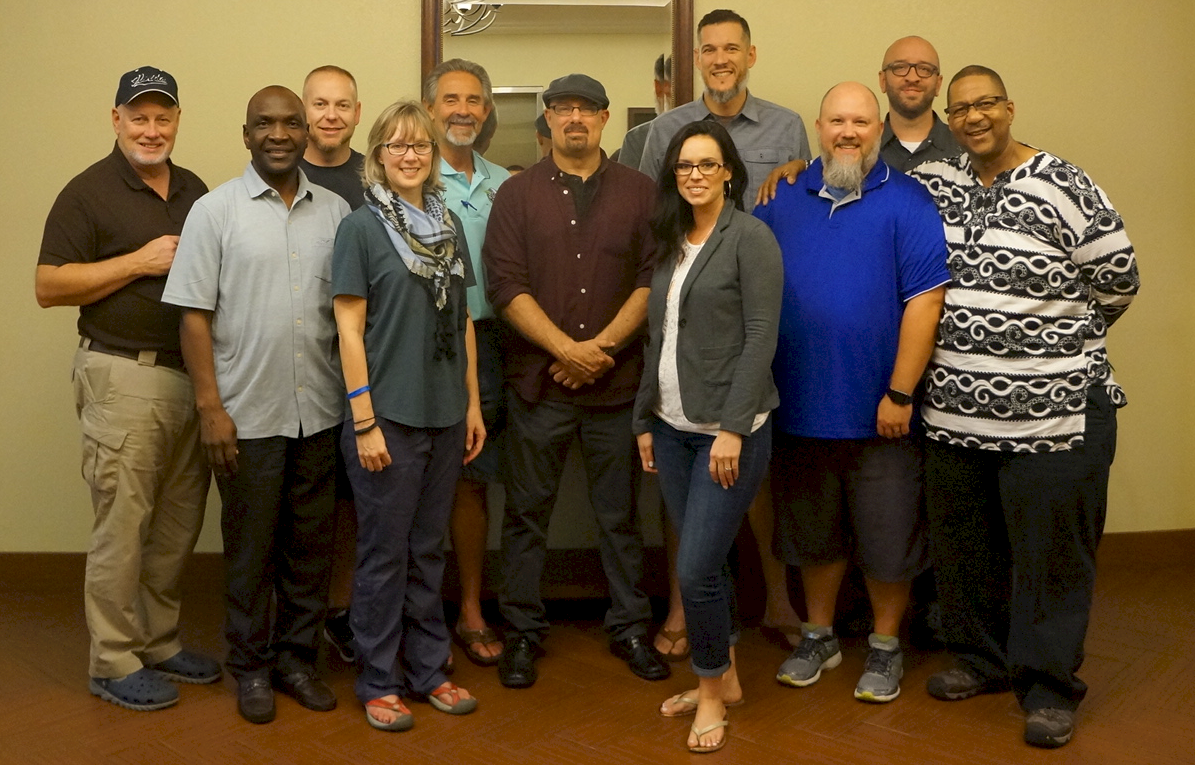 JEFF TALKS ABOUT THE INCALCULABLE VALUE HE GAINED AT MINISTRYMIND (VIDEO)
Much of life is about the connections you make and the relationships you forge.
"I not only use the brains I have, I use all the brains I can borrow." ~ Woodrow Wilson
MinistryMind Includes:
The 3-day Mastermind gathering.
All meals are included.
4 of Frank's books, signed.
Free copy of Frank's eBook – Minister-to-Minister: 48 Laws of Spiritual Power.
Your only expenses are the hotel room (discounted) and the plane ticket (if you're flying).
Days: The event spans Wednesday evening at 6pm, all day Thursday, and Friday until 1:30 pm = 3 days.
Agenda:
WEDNESDAY NIGHT: Meet & Greet Dinner. Dinner is covered. 6pm to 10pm.
THURSDAY: Mastermind Meeting 1. Lunch and dinner are covered. 8am to 8pm.
FRIDAY: Mastermind Meeting 2. Lunch is covered. 8am to 1pm.
Dates for MinistryMind 2019
October 2019 (days TBA – save October 2019 in your schedule)
Location: Orlando, Florida 
MinistryMind is only by special invitation by Frank to those who apply. Fill out the application form below.