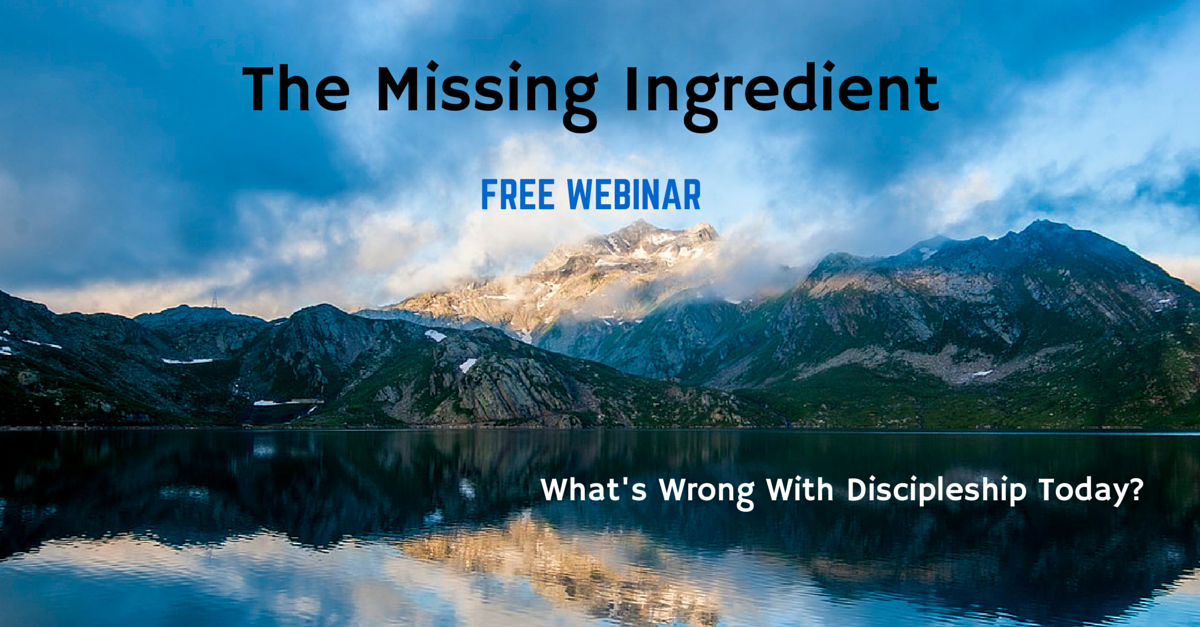 "Discipleship" and "making disciples" is all the rage today.
Yet despite the millions of books sold on the subject and countless conference talks about it, "discipleship" isn't working very well today.
Even a recent Pew Study revealed that Millennialls are leaving the faith in droves.
There is a reason for this that's hardly ever discussed among those who write and speak on discipleship today.
I call it "The Missing Ingredient," and it's one of those things that's hiding in plain sight all throughout the Bible.
And I address it in this FREE webinar.
To claim your free spot in the Webinar, click the button below and fill out the form. Also, make sure you CONFIRM your subscription after you sign up.

You'll want to view/hear the entire session to the very end.
Regards,
fv
Psalm 115:1
P.S. By the way, if you aren't familiar with me or my work, you can read this quick summary.