I'm working on my next post which I believe you will find valuable.
But it's not ready yet. So look for it on Monday.
I didn't want to leave you with nothing to read today, so I thought I'd take this opportunity to let you know two things that I'm excited about.
First, I want thank all of you for getting a copy of my new book with Mary DeMuth – The Day I Met Jesus.
On Monday, we learned that the book hit the CBA Bestseller list at #2.
What a surprise and what an honor!
(For those of you who don't know, the CBA is the "Christian" analog to the New York Times Bestseller list.)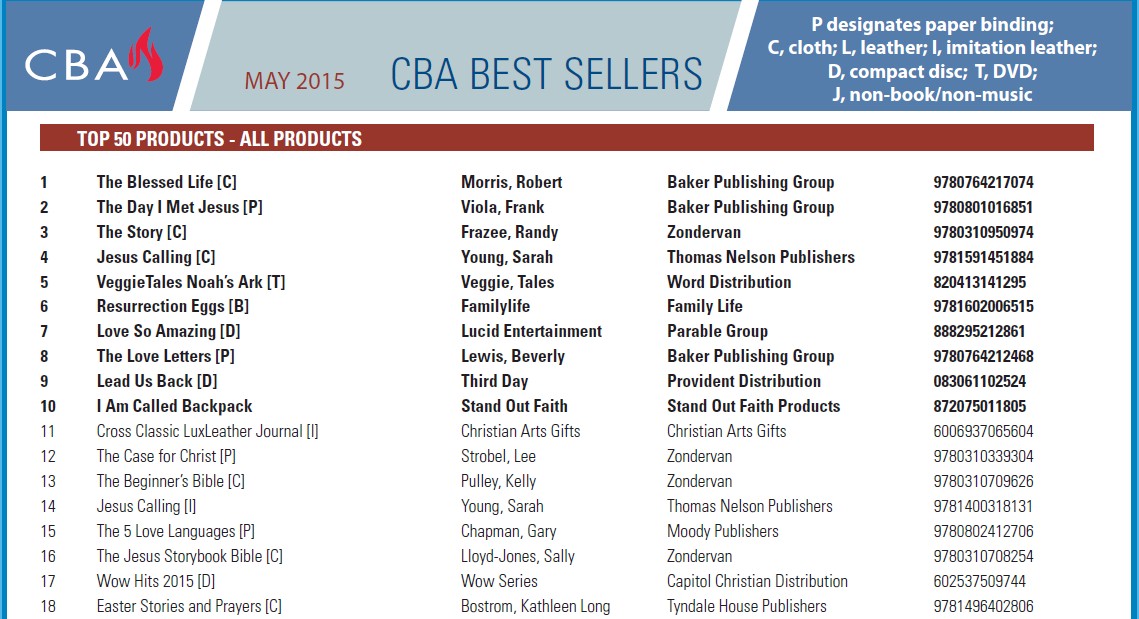 This means that all Christian bookstores should now carry the book – Family Christian, LifeWay, Parable, etc.
Consequently, if you're looking for a Mother's Day gift for your mother (or wife), check out the Sample Chapter, description, and endorsements here, and head over to your local Christian bookstore and grab a copy.[Continue Reading…]