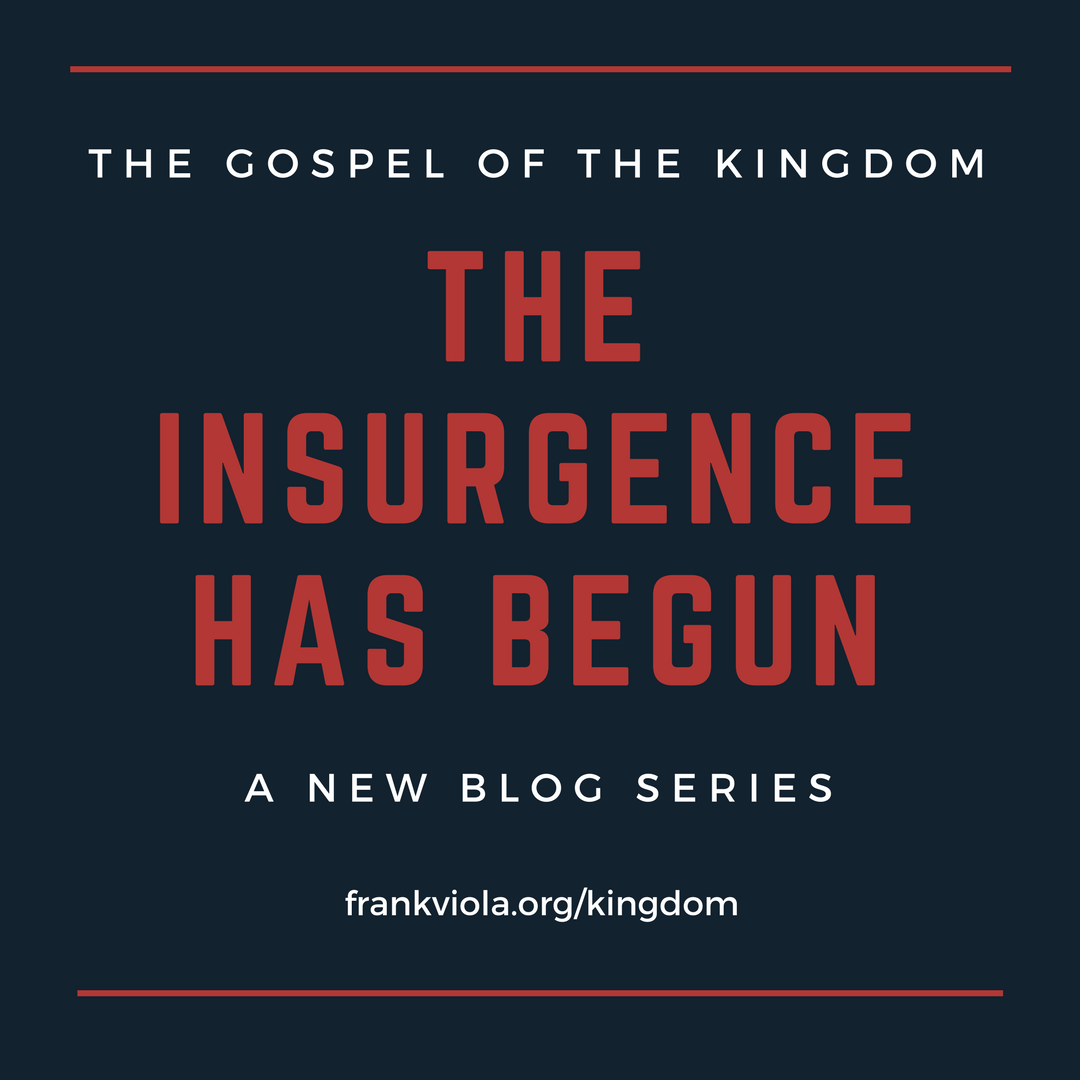 THIS MAY GIVE YOU CHILLS …
Sometimes the supernatural world penetrates the natural realm in such a tangible way, that the only response is to awe at God's manifest presence.
This past weekend, we held our second annual Deeper Christian Life Conference. People came from Australia, New Zealand, China, Norway, Denmark, Sweden, the UK, UAE, Canada, and all over the USA, including Hawaii.
During the conference, I unleashed the titanic, explosive, cataclysmic, earth-shaking, life-altering gospel of the kingdom that was preached by all the apostles in the first century and which turned the world into a mad rage. I unveiled that gospel in 8 messages–messages I've never shared before anywhere.
Something remarkable happened in the room Friday night. A number of people pulled me aside after the meeting and said things like, "I've not been so shaken by the Lord through a message." Another said, "What took place was electric. Something very special happened in that room that I can't fully describe." Others said they were deeply stirred and rocked by what took place.
We didn't plan this nor foresee it, but after the Friday night ministry, a number of the attendees wanted to be baptized. So all of them were baptized Saturday afternoon in the hotel pool. Each person who was baptized gave a moving testimonial about severing their ties with the world system and their entrance into the glorious kingdom of God. And more than half the conference attendees came out to witness the baptisms and rejoice.
Beyond that, the connections that were made were wonderful. Friendships were established and relationships forged. Some said they wept when they said their goodbyes to everyone.
Another outstanding note was that there was so much diversity in the room. Racial diversity, diversity in age, culture, social status, etc.
One thing I've discovered by watching and listening to the responses of people is that when the explosive gospel of the kingdom is preached under the Spirit's anointing, it automatically dissembles racism, sexism, and every other barrier that divides mortals without railing against those sins specifically. The immediate fruit of the message is that people fall in love with Jesus and with one another.
Anyways, I returned home humbled and profoundly thankful. The weekend was historical. My wife said the conference exceeded her expectations.
Here is a testimonial from one of the women who was baptized. She was "radicalized" to the kingdom of God on Saturday, July 29, 2017. I hope you are just as moved by her testimony as everyone else who witnessed her baptism was. Some of the people who attended the conference (over 80 of them) showed up for her baptism – and the other eight who were baptized – at the hotel pool where they sang and rejoiced in public. It was quite a sight.
Thirty-four years ago I responded to a very weak and inaccurate gospel message that I had been taught all of my life. It was a message that was mixed with half truth and half lies. It was a perverted "gospel message" based on works and fueled by fear. I was baptized into that system of control. It's important for me to be re-baptized today to declare my renunciation with that system and my commitment to the real, true gospel and to our Lord Jesus Christ. So today I do this before you as witnesses, God, and all the heavenly beings, both holy and the demonic beings, because they need to hear my renunciation and proclamation:
By my baptism today, I publicly declare my intentions to completely break ties of loyalty to and come away from this world's systems and all of its entanglements, distractions, and counterfeits. I choose to forsake all that gets in the way of me fully coming into the kingdom of God– into the Lord Jesus Himself. I repent of being baptized into a legalistic system that taught my acceptance by Him was based on my performance in addition to what Jesus did for me. I renounce any agreement with the fear that this belief produced in me if I didn't measure up. Although I believed I would go to heaven, I did not know then what it meant to forsake all and to fully enter His kingdom; to "come follow Him."
I sever my ties to a mixture of lies and half truth, which resulted in a lack of seeing the power of the pure gospel's affect in my life. I repent of not receiving the fullness of the power of the resurrected Christ in my heart, but instead followed a lie of Him still on the cross. I choose to live by the power of the resurrected Christ and by His grace to appropriate my full inheritance that He paid for, to be a radical laid-down lover of Jesus who will bring this kingdom everywhere I go, to be the royal mature bride that my beloved deserves and to impact the world with His love.
By His grace, I have counted the cost as best as I know, and I choose to be "all in" toward Him and all out of the world today and forever. I go under the water so that I might die to myself and everything that has tentacles around me, including compromising the gospel. I come up in newness of life, into His glorious light, putting to death all known or unknown agreements to darkness or to living by my flesh or man's systems. I will be a new creation, a new citizen who is fully immersed in God's kingdom! I will live by Jesus' gospel, not any version of man's invention. Today is a new day, a new start!
~ Ruth
Beyond the ministry sessions, the connections that were made at the conference were wonderful. Friendships were established and relationships forged. Some said they wept when they said their goodbyes to everyone.
Another outstanding note was that there was so much diversity in the room. Racial diversity, diversity in age, culture, social status, etc.
I returned home humbled and profoundly thankful. To my mind, and that of others, the weekend was historical.
What follows are some early testimonials from those who attended. If you are interested in attending next year's conference and/or hearing the audios from the conference, join the wait list for The Deeper Christian Life Network. The Network opens three times a year. Each year, the Network hosts the DCL conference. You can listen to one of the messages from the conference at the bottom of this post.
"I drove home feeling so encouraged. I don't think I've ever met people as wonderful as the people I met this weekend, and it was so refreshing. The messages Frank gave were really challenging, and I've been spending time in prayer, seeing how I should respond. I'm really, really thankful."
~ Rachel
"This conference was incredible. The teaching was top notch, and the fellowship was wholeheartedly the best I've ever had among brothers and sisters. This was my second time attending The Deeper Christian Life Conference, and I'm glad I was crazy enough to come back. This year's theme was the restoration of the gospel of the kingdom, and what a presentation!! The messages were challenging, but they stirred me in such a way that I didn't feel guilty to respond. (I was one of the brothers baptized in the hotel pool.) I found it very difficult to say goodbye, as the relationships I was forming were true and genuine. I pray that I have many more opportunities to fellowship with brothers and sisters who are enamored with the Lord Jesus Christ. If you have never had the opportunity to attend this conference please consider it as it is truly a life-changing experience."
~ Julian
"The sharp, undiluted edge of the true gospel, the gospel of the kingdom, proclaimed without compromise, cuts like a sword as the Holy Spirit wields it upon your heart. Combined with so much proclamation in such a short time-span (2 days), I am not sure I've ever felt the Gardner pruning my heart with such vigor and consistency as during this conference when His kingdom gospel sliced-off the decay of the old man choking His life that dwells within me. At this time, this gospel turned my depression into joy, my indifference into passion, my heart from stone into one ablaze, and my tears of sorrow into tears of hope. The object of my joy, passion, emblazoned heart, and hope is the world's one true King, Jesus the Messiah."
~ Jeff
"As usual Frank's messages blew our minds and challenged us to what actual obedience to the gospel of the kingdom truly is."
~ John
"As I sat with a small group at breakfast, I began to cry when it came time to say my goodbyes … I experienced the sincere, overwhelming love for my brothers and sisters."
~ Deb
"Even though I come from a European culture and don't have English as my first language, I still felt like I had experienced something deep and life-changing with my sisters and brothers. We had shared Christ together, and even though we just met, it felt hard leaving them. The last session really brought us together, and I believe we experienced what cannot be created by humans but only by God: the fellowship of the Spirit. Frank's message wasn't what I expected. It was more challenging than I ever could have imagined (though completely free from any condemnation), and it was also a message I needed to hear in my current season. I am challenged to get rid of anything that hinders me and pulls me away from God's Kingdom, and I am convinced that no matter what hardship that will cause me, Christ is still worth it. Also I feel no legalism in all of this, but only the 'nudging' of the Spirit (which by the way is very rare among Christians). To God be the glory."
~ Henrik
"The conference was incredible! As always, Jesus Christ was the focus throughout the entire event. You could tell that the messages were really from the heart, and from the Lord's heart as well. Frank put the kingdom in perspective, revealing it in light of God's eternal purpose, and shared practical steps we can take to make room for God's kingdom in our own lives. A fuller kingdom gospel was presented, and it was my honor to take part in baptizing nine wonderful saints in the hotel pool who were gripped by the kingdom message and wanted to break allegiance to the world system and fully embrace the kingdom of God. My wife and I also spent time with some amazing folks throughout the conference during table discussions and meals together. We deepened some relationships that we started at last year's conference and met new friends as well."
~ Mark
"Loved the conference! The teachings on the gospel of the kingdom were the best I have ever heard."
~ Steve
"I have been a Christian my whole life and have gone through many stages of development in pursuing the life the Lord leads me to. There have been a few major paradigm shifts along the way. Big ones that rock my knowledge to the core and leave me gasping for breath and in research mode for months following. Friday night's message was the biggest one to date. I am impatiently waiting for the recording to come out so I can listen to Friday night again, again and probably a few more agains. I was struggling to explain this new information to my daughter, but gave up after a few minutes. I simply told her that she would have to listen to it herself and that I was unable to even put it into words yet. Synapses forged together with steel resolve and I sat up Friday night on my bed in awe of the new information. I see connections to our world today that ring with truth and kingdom implications. I look forward to this conference every year. The time spent with my brothers and sisters from around the world is always precious and the content of the message did not disappoint. If you could not come to this year's event, please try to come next year."
~ Jennifer
"What Frank is bringing is spiritual dynamite to blast asunder the dominion of darkness and shatter the gates of Hades."
~ Ralph
"It was amazing!"
~ Michele
"How amazing was this! Frank's messages on the kingdom have opened up so many new avenues to explore. Thank you Jesus for showing us how expansive, incredible, and amazing the kingdom really is–and this was just a brief glimpse!"
~ Jim
"Frank brought the kingdom of God and His glorious Eternal Purpose in view in such a way that it is still blowing my mind. The riches of His goodness are exponential; I feel like I just had a taste of the height, length, breadth, and depth of Christ, and I am completely desperate to know it in the Fullness of His glory. I am forever changed by an encounter with the people of God, who all have but one purpose: His grand Eternal Purpose fulfilled in you, me, and the rest of our priesthood of believers. Truly, what I experienced this weekend was something I never thought I would encounter in my lifetime; brothers and sisters sold out to the vision of Christ in us, the Hope of Glory."
~ Amber
"What an amazing time we had this weekend. We really didn't know what to expect coming into the conference, but the messages, the fellowship, and the experience with the Lord has surpassed anything we could have imagined. It was refreshing to be a part of such a real and genuine group of brothers and sisters who allowed themselves to be so vulnerable to one another. What a difference that makes!
~ J.D. and Jenny
"This was a great life-changing weekend for us as Frank brought forth fresh, deep, practical teachings on the amazing gospel of the kingdom of God. This conference, with its wonderful corporate worship times, the exciting deep teaching sessions, and the warm small group discussions, were just what we needed to experience and understand better what the Lord is doing within so many of us. Frank's Friday night presentation on the origin of the world system was the greatest message I have ever heard on dealing with the obstacles to the gospel of the kingdom of God."
~ Dave and Barbara
"The Lord was exposing things in my heart and shedding light on certain places of it. After the meeting, I found that I do not understand things about the Lord I thought I understand. I haven't arrived the certain place of spiritual maturity I thought I had. This conference is a start of something new. During the conference, I just found that the fellowship with brothers and sisters are just as important as the message itself. You can't separate a powerful message from a group of people who are listening to it, discussing it and building it into their lives together. When I was sharing with my brothers and sisters, when I was listening to their response, something was building into my life. I can touch the real thing when I touch the life of my brothers and sisters. It's like something was passing through their lives into yours when you are touching their lives, when you share your heart with them. I want to give thanks to those brothers and sisters who poured their lives into mine during the conference. I have a genuine desire that I can have more chance to fellowship with these beautiful people, encourage each other and see the glory of the Lord through each other. "
~ Abigail
"When the idea of baptism into the kingdom and forsaking the world system came up, I immediately sensed the Lord asking me to be baptized, even though I had already been baptized 16 years ago. But the implications, motivation, and my understanding now are far different than they were for me 16 years ago. My understanding of the gospel was anemic then. I responded to His call and took that first step in leaving the world and entering the kingdom."
~ Vara
"It's hard to put what I'm feeling into words, because there was so much that came out of this weekend. I feel that the Lord gave Frank this word. I don't say that lightly. I don't know what all will come out of the conference, but whatever it is I believe it will represent a marked change in my life. Anyone can find groups of people who think similarly to them. But it is beyond rare to meet with a group of hundreds of people where the commonality is not being like-minded, but Christ-minded. The last thing I wanted to do was leave. I marveled at the Lord's splendor and glory this weekend, and was astonished by His grace to include us in such a kingdom. I saw both of these qualities on display in abundance in my brothers and sisters this weekend, and it has filled my heart full of joy. I have attended both DCL conferences, and both have become watershed moments in my Christian walk. Almost everyone I meet at the DCL conferences, I have an instant, deeply Christ-centered connection with that transcends background, doctrine, race, or church expression. The conference is one of the great highlights of my year. If you're on the fence about going, I cannot recommend it to you enough, and I would encourage you to ask the Lord to help you to be able to attend if at all possible."
~ Justin
"The conference was a great experience. So much to take in. The fellowship was wonderful and the group discussions were insightful and touching."
~ Rex
"By Saturday evening, I was so overwhelmed with joy and awe for our King that I had to shout my 'Hallelujah!!' This type of fellowship is priceless. I'm looking forward to next year's conference."
~ Tanisha
"This conference was so worth the time and expense for my wife and I. Prior to attending this conference, I felt as if I had lost sight of Christ. I was hoping to reconnect with Him and renew my love for Him anew. I saw a glimpse of the Lord Jesus Christ and His glory this weekend. The messages that Frank delivered on the kingdom of God stirred me to see the King. As if that's not enough, my brothers and sisters at the conference shared their hearts and stories to help me see His glory and grace. We will definitely be back next year."
~ John
"It was glorious!"
~ Sue
"In each session, I was drawn into a picture of the kingdom that I had never even thought about, and it left me craving more. In our small groups, I was surprised at how comfortable and safe I felt among "strangers" whom I had never met, but I was now sharing personal thoughts and feelings as if we were long lost friends. By the end of the first day, I was looking for those familiar faces with joy. Frank was very wise to embed that small group connecting time into each day. Because of that, I actually felt like I was in a hotel where everyone I saw was family. We exchanged information and even now we are emailing and texting each other to speak encouragement."
~ Mandy
"This conference alone was worth the cost of remaining a member of The Deeper Christian Life Network. The messages delivered by Frank fresh material that really broadened my understanding of the spiritual realm and the importance of being completely surrendered to the Lord Jesus and giving Him alone our allegiance. Something very significant that I realized this weekend is that the primary way for us to see the glory of God, abide in Him, glimpse His glorious splendor and magnificence is through His body on the earth."
~ Bobby
"I continue to be amazed at the way my Lord and Savior expresses His glory and grace at these DCL conference meetings. Father weaved together spiritual insights in my heart that were new and fresh and weaved me together more deeply with several more saints. The conference truly is the high point of my year every year."
~ Joel
"This conference was a healing for me."
~ Keri
"I love attending the DCL conference because I can go deeper in person with others who are on the same journey as me. I have met many in person this year that I first met online as fellow participants in the Network. It was also great to see those again that I met at last year's conference. This year's conference was timely and relevant as the messages shed light and gave explanation to numerous situations that I have been experiencing in my walk with Christ. I am being changed in ways that at one time I would have thought impossible. I am actually experiencing Christ being formed in me as I find myself being broken while at the same time seeing my indwelling Lord live within me as I am learning to yield to Christ and better understand the importance of obeying without compromise. My world is being wrecked while at the same time being rebuilt into the image of Christ. I am moving beyond just professing my beliefs but actually living as if they are true because they are. In my life, Christ is being lifted up and He is drawing me into His presence."
~ Darwin
"What struck me perhaps the most was a stronger and more compelling awareness of just how titanic the gospel message was in the first century. The fact that it caused tidal waves wherever it was preached and shook nations to their foundations has me in awe! So much spoke to me through these messages, so it's hard to put my finger on one thing."
~ Franz
"We came to the conference hoping to experience a taste of the bride of Christ with her members liberated to share her Lord with one another, and we did. We shared Christ with one another, refreshed each other, and bonded together as His family. We were also grateful for Frank's messages on the kingdom of God."
~ Alex and Cleo
"The topic of the kingdom of God was truly an answer to prayer. God spoke through Frank and through the other brothers and sisters we spent time with this weekend. We are praying with anticipation, looking forward to the Holy Spirit's guidance as we take practical steps to live as a part of the kingdom of God each and every day."
~ Paul and Jennifer
"Attending the Deeper Christian Life 2017 Conference had to be one of the best decisions of my life.  The message shared caused me to re-examine what I am doing."
~ Samantha
"This year's conference was a huge answer to prayer and more! My wife and I have been praying for months that the Lord would reveal Himself to us during this conference and give us some clarity and direction. We were so blessed to meet multiple people who the Lord used to encourage and challenge us. Some of the friendships we made this weekend truly felt like we had known these people all of our lives. It was so refreshing to meet other believers who will not be satisfied with anything but the Lord Himself and seeing His kingdom established here on earth. In regards to the word Frank shared, it too was a provision from God. I feel as though God has given me new eyes for His kingdom and a desire to give everything up for it. My wife and I both feel that we have received some direction as to the steps we should take, but more importantly, we received a deeper revelation of God. I don't think I've done a good job explaining all that happened this weekend, but in short, it was a powerful time of encouragement, fellowship, and challenge. It was a glorious glimpse into the kingdom of God, the glory of His bride, and the unity of His body."
~ Andrew
"The DCL Network has been a blessing to me, and the conference was an even greater blessing. I didn't know anyone going into the conference, but it felt like I was attending a family reunion. Fortunately, it's a family that isn't content with wading in the shallows, but wants to dive deeper to get closer to the source of the life giving waters. And the content of the messages and the small group discussions helped me do just that."
~ Dave
"While I was singing, I really took the time to think about the words and let them penetrate into my soul. Because of those hymns I see Jesus in a new way! Frank's messages were very powerful and deep. The Lord revealed a lot to me concerning certain topics Frank taught on such as security. The things that I really got out of the conference were a new and deeper understanding of the gospel of the kingdom of God and how to live in it and not the world system. I have a new perspective. Another is just what the Lord spoke to me personally. I've really been learning how to hear His voice and I loved being able to write down what He was speaking to me. Overall, this was great and I am very thankful to have gone to the conference."
~ Caitlin
"I was fascinated by sessions 3 and 4 especially, as this is something I have not heard spoken about, nor read about before. I cherished sharing my life and walk with my fellow sojourners. It was incredibly affirming and challenging to really connect with my sisters and brothers, to bear my soul and feel free to do so without judgment."
~ Cherilyn
"What a blessing it was to meet like-minded people from all over the world at the conference. I did not get to speak to everyone, but felt close regardless, knowing that we were all there for more of the Lord. Those I was with at the various tables and during our afternoon assignments were a joy to talk to, pray with, and share what the Lord has been doing in our lives. I am so glad I went!"
~ Margaret
If you are interested in attending next year's conference, join the wait list for The Deeper Christian Life Network. The Network opens three times a year. Each year, the Network hosts the DCL conference.
Click here for all the articles in the Kingdom of God Series
Listen to one of the messages from the conference below.
Podcast: Play in new window | Download