Many of you have asked me for ideas on how to spread the Insurgence. That's what this blog post is about.
Note that the reason why I wrote Insurgence: Reclaiming the Gospel of the Kingdom wasn't just to put another book into the world. To the contrary, it was to educate, equip, and spread the Insurgence.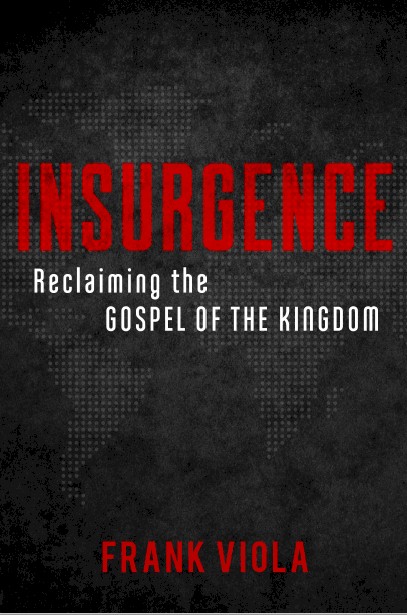 (Books are still the best way to spread ideas, so by sharing the book, you're spreading the Insurgence, especially since every part of the book has a "Taking Action" section.)
While I have my part to play (and I'm seeking to be faithful to it), I cannot do this alone. So here are 5 ways in which you can spread the Insurgence:
1) I'm toying with the idea of holding an INSURGENCE Conference next year or in 2020. The conference will equip and connect Insurgents. However, I'm looking for a partner to put the conference together. The person I'm looking for (a) has read the book and resonates with it (b) has access to a building that will hold at least 500 people and is near a major airport and (c) speaks regularly to over one hundred adults. If you fit all three criteria, let me know. If you know someone who fits the criteria, send this post to them and have them contact me.
2) If you are in leadership at a church, home fellowship, or Bible study group, the publisher is giving a 40% discount on orders of 20 or more copies of INSURGENCE. Go here to take advantage of the deal. I'm encouraged that so many pastors have purchased the book for their congregations. At the end of the book, you'll be introduced to forming a kingdom cell, which you'll want to explore with your group.
3) We've created a YouTube Channel to make it easy for you to introduce the Insurgence to others. Share the videos that you find valuable. New videos are being uploaded each week.
4) Share The Deeper Journey Podcast, which introduces the gospel of the kingdom in 3-minute sound bites.
5) Create a kingdom cell where you live. Here are 7 simple ways you can do it.
Four more:
Finally, if you've read the book and it's impacted you, please let me know. We want to hear from you.