WHERE'S GOD?
21 Leaders Respond
Contributing Authors
Frank Viola, Craig Keener, Mary DeMuth, Greg Boyd, Fred Price, Tricia Goyer, Bill Johnson,
Ben Witherington, Kathy Escobar, Steve McVey, Sarah Heath, Jon Zens, Phil Cooke,
Brian Zahnd, Adrian Warnock, Roger Olson, Kristin Longenecker, and many more.
21 Christian leaders respond to the question,
"What do you do when God doesn't seem to have your back?"
The book is only 41 pages long.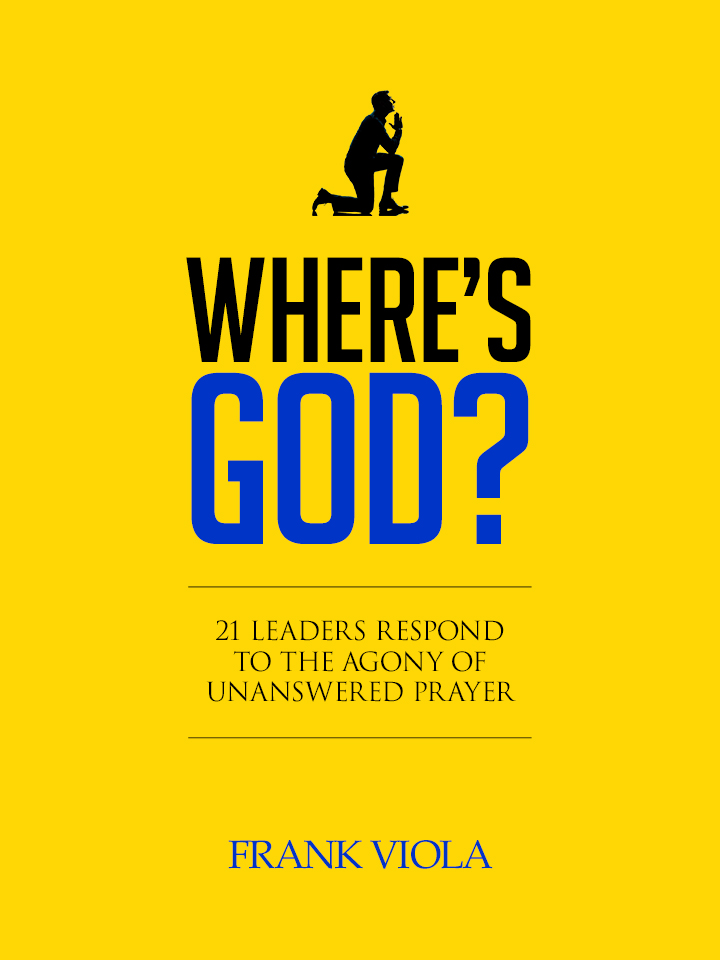 Using the form below, type your email address in CORRECTLY and you'll receive a FREE copy of the new book.