Those of you who've read my books and listen to my podcast are keenly aware that one of the things I frequently take dead aim at is the spirit of sectarianism and elitism in the Christian world.
I have little tolerance for it.
You can read one of my rants about it here.
Well, I just found the perfect image to go along with it.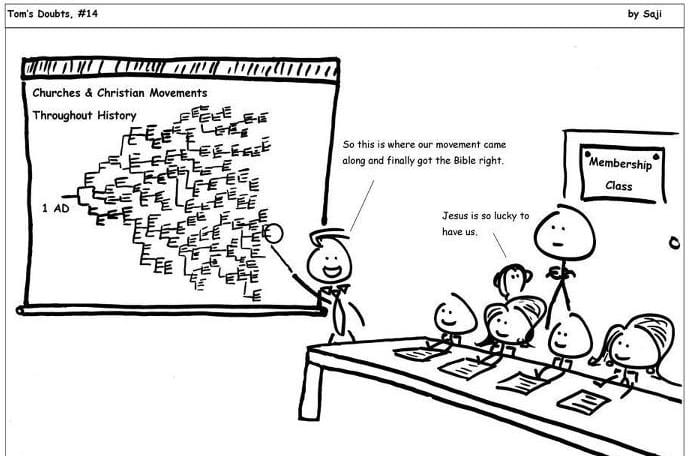 New! Online Discipleship Course. Click the banner below for more information.

If you find this post helpful, you are free to ADD A LINK to it on your blog or website. But don't copy and paste the post as this violates Google's guidelines.
Join over 30,000 other readers and receive free blog updates. If you subscribe by
Email
, you will receive my eBook
Rethinking the Will of God
(Revised) and my
Next Reformation Seminar
as a free gift. By subscribing, you also won't miss a post. If you want to start your own blog from scratch in less than 10 minutes,
click here
. And if you're looking for a hosting or domain-name service, I highly recommend
BlueHost
.